Even though many typical breakfast items are off the table, figuring out what to eat for breakfast doesn't have to be difficult. These keto and low-carb breakfast ideas will save you from blankly staring into the refrigerator in the mornings.
I never put much thought into how carb-heavy breakfast is until I cut out carbs and had to find something keto-friendly to eat. The morning meal brings with it pastries, cereals, and oatmeals that you can't eat. But don't fear – there are many alternative breakfasts to try.
See below for our favorite low-carb breakfasts. Each of these breakfast ideas can be eaten on a low-carb or keto diet, so dig in.
Looking for more breakfast ideas? Try these 14 Low-Carb Breakfast Recipes
Easy Keto Biscuits and Gravy
Biscuits and Gravy doesn't have to be something to avoid while on a keto or low carb diet. This keto biscuits and gravy recipe is so close to the original that you won't believe it's keto friendly. >> See the recipe
Bacon Cheddar Broccoli Breakfast Casserole
This low-carb Bacon Cheddar Breakfast Casserole is super tasty and quick to put together, so it makes a great addition to your family breakfast or brunch spread. >> See the recipe
Breakfast Frittata
A frittata is one of the easiest low-carb breakfast dishes. It can be made for one, or can be scaled to feel the whole crew. Choose the ingredients you love the most to put in it, like tomatoes, peppers, basil, ham, and cheese. >> See the recipe
Easy Keto Breakfast Egg Muffins
These Keto Breakfast Egg Muffins are packed with protein and easy to make, even on busy mornings. They can even be made in advance and reheated. >> See the recipe
Keto Stuffed Breakfast Peppers
These Egg Stuffed Breakfast Peppers are one of our favorite low-carb breakfasts – a poblano pepper baked with egg, sausage and cheese – it hits all the marks. >> See the recipe
Low Carb Baked Avocado Egg Recipe
This Baked Avocado Egg is the perfect keto breakfast and it's one of the simplest recipes you can make. >> See the recipe
Avocado Scrambled Eggs
Dress up your scrambled eggs with a bit of avocado to make it even heathier and packed with healthy fats. >> See the recipe
Low Carb Berry Smoothie
This Low-Carb Berry Smoothie makes a simple breakfast or snack with ingredients you probably already have on hand. >> See the recipe
Basic Keto Chaffle Recipe with Variations
Keto Chaffles are an internet sensation for a reason. They make sandwiches possible on a keto diet and they're super easy to make. >> See the recipe
Keto Pumpkin Pancakes with Almond Flour
Add a little fall flavor back to your life with these Keto Pumpkin Pancakes that are made with almond flour and turn out fluffy and light. >> See the recipe
Keto Coconut Flour Pancakes
These light and fluffy Keto Coconut Flour Pancakes are the perfect low carb breakfast. Serve with blueberries and sugar free pancake syrup for a real treat! >> See the recipe
Keto Pumpkin Muffins with Walnut Crumble
These keto Pumpkin Muffins are fluffy and moist with a delicious walnut crumble on top. >> See the recipe
Like this post? Be sure to save it on your Pinterest board for later! Click to follow our Pinterest boards so you can find all our recipes!
CONCLUSION
When you see how many great options there are for a low-carb breakfast, you realize it's not so bad after all. Those croissants, muffins, and bagels can find someone else's table to haunt.
Which keto breakfast is your favorite? Share your thoughts in the comments.
Pin it for later!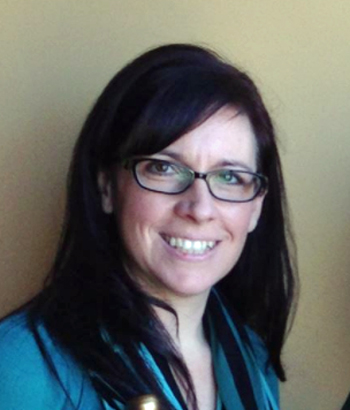 Angela lives in the Pacific Northwest with her two kids. She loves to read, cook, bake, try new recipes, and mix cocktails.