This article has links to products that we may make commission from.
Keto stuffed peppers are a great low-carb meal option. Try these great recipes to keep your keto dinner rotation fresh and exciting.
Bell peppers are low in carbs and make a perfect vessel for so many different fillings. It's a fast and tasty way to put a meal on the table that everyone will like. To mix things up even more, you can try different types of peppers or even make a breakfast version.
With the help of our fellow food bloggers, we've compiled some of our favorite stuffed pepper recipes for you to try. Click the links below each option to see the full recipe.
» While you're here, check out these great side dishes for stuffed peppers!
Taco Stuffed Peppers
If you love tacos and can't stand to live without them while on a low-carb diet, these taco-stuffed peppers are a great, tasty alternative that will fit right into your diet.
Stuffed Poblano Peppers
These Stuffed Poblano Peppers are the perfect way to mix things up for Taco Tuesday! They're delicious, low carb, and take under 30 minutes to make.
Pulled Pork Stuffed Peppers
Leftover pulled pork makes a meaty filling for bell peppers. These Pulled Pork Stuffed Peppers are a great way to clean out your ref and enjoy the aromatic flavors of peppers.
Philly Cheesesteak Stuffed Peppers
Keto Philly Cheesesteak Stuffed Peppers are a great way to enjoy the delicious cheesesteak filling – meat, onions, cheese – without the bread carbs.
Jalapeno Poppers
Delicious and easy to prepare low-carb cream cheese-stuffed jalapeno peppers or "poppers" make a great snack. We've even eaten them as a main dish during the summer when we didn't want to cook. The melted cheese and crumbled bacon take them over the top!
Cauliflower Cheese Stuffed Peppers
Roasted sweet red peppers make a perfect case for creamy cauliflower cheese. Cauliflower cheese stuffed peppers are a colorful and delicious low carb dish.
Keto Chicken Stuffed Peppers
This easy Keto chicken stuffed pepper recipe is delicious, satisfying and made in just 30 minutes! Plus with just 3 net carbs per serving, this is a stuffed pepper recipe you have to try out!
Breakfast Stuffed Peppers
These stuffed peppers are made for breakfast! Stuffed with sausage, cheese, jalapeno and egg, they can be made ahead of time and are perfect for meal prep.
Chorizo & Cauliflower Rice Stuffed Poblano Peppers
Roasted poblano peppers are stuffed with these chorizo, cauliflower, cheese and a whole lotta flavor! Poblano peppers have such great flavor and adding chorizo sausage to the mix, makes these extra special.
In conclusion
Stuffed peppers are a great dinner option. There are so many different peppers and ingredients to fill them with. When you start searching for a what to make for dinner turn to this collection and try something new.
Pin it for later!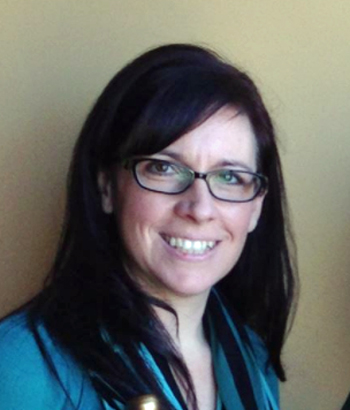 Angela lives in the Pacific Northwest with her two kids. She loves to read, cook, bake, try new recipes, and mix cocktails.