This Keto BBQ Sauce has no added sugar and uses Sukrin Gold all natural brown sugar substitute, and it tastes just as good as store-bought BBQ sauce.
>> Give this Keto Taco Seasoning and Keto Blue Cheese Dressing a try!
The ingredient you have to watch out for when you're on a keto diet using store-bought sauce is added sugar. The sugar content can add quite a few carbs to every serving of sauces like ketchup and BBQ sauce.
This Keto BBQ sauce is easy to make at home and allows you to continue on with your summer barbecuing, even while on a keto diet. You won't even miss the regular store-bought product you used to buy.
This recipe makes just about 1 cup of bbq sauce. The serving size is about 1 1/2 tbsp. Each serving contains 2 grams of carbs. Keep that in mind if you're slathering more than this amount on your food.
»This BBQ sauce is wonderful on these Grilled Cauliflower Skewers and Low-Carb Instant Pot Baby Back Ribs.
Ingredients in Keto BBQ Sauce
You don't need a lot of "keto" products to make this BBQ Sauce happen. That's the great part about it. It mostly uses ingredients you likely already have on hand.
The two things that help make this a keto sauce is the no-sugar added ketchup and the Sukrin Gold brown sugar substitute. The other ingredients don't add much in the way of carbs.
Onion and garlic
No sugar added ketchup
Tomato paste
Apple cider vinegar
Liquid smoke (don't leave this out!)
Worcestershire sauce
Salt and pepper
I don't use a lot of ketchup, but sometimes you need it for something, so we've gotten used to eating only no-sugar-added ketchup from Heinz. You don't have to use that version, there are plenty of others from small producers that are great.
Once you've gotten used to no-sugar added ketchup, it's actually hard to go back to the regular. It's so sweet!
Learn more about low-carb sweeteners and conversion here
.
I use Sukrin Gold in this recipe to replace the brown sugar. I think it has a bit more flavor than white sugar, but if you don't want to buy Sukrin Gold for this purpose alone, you can use Erythritol, Swerve, Xylitol… whatever granulated sugar substitute you normally use.
Just be aware that some of these might be sweeter than Sukrin, so you might have to adjust the amount used.
The other highlight in this sauce is the liquid smoke. I use a hickory flavored one. You can get many other flavors. Try a few and see what you like best. I wouldn't suggest leaving it out. This is what makes it taste like BBQ Sauce instead of just vinegary ketchup.
About the Onions
You might know that onions have a high carb count. To keep this sauce low in carbs, and super smooth, I add onion chunks for flavor, that can be removed when the sauce is complete. I just fish them out of the sauce at the end, or strain the sauce through a mesh sieve.
It makes a great tasting smooth sauce, without actually including the onion.
If you don't care about the extra carbs, or you just love onions, you can leave them in, but then I would suggest chopping them finely, so they blend in. You can puree the sauce at the end to incorporate the onions.
How to Make Keto BBQ Sauce
Start by adding the onion and garlic to a small sauce pan and allow that to simmer over medium-low heat for about 5 minutes, until it becomes really aromatic.
Then add all the remaining ingredients, stir it all together, and let it simmer over medium-low for about 15 minutes. It will cook down a little bit and become browner and more concentrated.
After 15 minutes, turn off the heat and allow the sauce to cool. You can remove the onions with a fork (the lazy version that I'm guilty of sometimes!), or strain it through a mesh sieve to get a super smooth sauce.
Storing Leftover Sauce
You can store any left over sauce in the refrigerator for a couple of weeks. I put it in an air-tight container and use it throughout the week for various dishes.
You could even freeze the BBQ sauce, if you wanted to. When you're ready to use it, just take it out and reheat it on the stove top. I've seen people add sauce to an ice cube tray to freeze, so you can store individual servings. Not a bad idea!
Is BBQ Sauce Keto?
Traditional BBQ sauce is not keto because it usually contains a lot of sugar or corn syrup. There are many keto or sugar free sauces on the mark. The serving size for this recipe is about 1 1/2 tbsp. Each serving contains 2 grams of carbs.
What Do I Do If It Is Too Tangy?
An easy way to correct this is to add a bit more sugar or in this case brown sugar substitute. The sugar cuts the tanginess. Just add a little bit at a time tasting after each addition.
More Recipes from Delightfully Low Carb
Like this post? Be sure to save it on your Pinterest board for later! Click to follow our Pinterest boards so you can find all our recipes!
Homemade Keto BBQ Sauce
This keto BBQ sauce uses a sugar substitute to keep it keto friendly, but it's every bit as good as the store-bought version.
Print
Rate
Ingredients
1/4

small

onion

cut into large wedges

1

cloves

garlic

minced

1

cup

no sugar added ketchup

1

tablespoon

tomato paste

2.5

tablespoons

cider vinegar

2

tablespoons

liquid smoke

2

tablespoons

Worcestershire sauce

2

tablespoons

Sukrin Gold brown sugar substitute

1/4

teaspoon

ground black pepper

1/4

tablespoon

salt
Instructions
Add the onion and garlic to a small saucepan. Saute on medium for 5 minutes until aromatic.

Add all additional ingredients and stir well.

Bring to the boil, then reduce to medium-low and simmer for 20 minutes.

Take the pan off the heat and allow to cool.

Strain the sauce into a bowl, discarding the solids.
Notes
If you don't want to use ketchup, or can't find a no-sugar added version, you can substitute with 1/2 cup tomato puree mixed with 1/2 cup water.
Any type of liquid smoke works, but I particularly like hickory.
The servings size is just about 1.5 tbsp for 2 grams of carbs.
If you don't want to discard the onions, you can finally chop them and keep them int the sauce. If you want a smooth sauce, just puree it in the blender.
The sauce can be stored in the refrigerator for up to a week.
Nutrition
Calories:
18
kcal
|
Carbohydrates:
2
g
|
Protein:
1
g
|
Fat:
1
g
|
Saturated Fat:
1
g
|
Sodium:
429
mg
|
Potassium:
23
mg
|
Sugar:
2
g
|
Vitamin C:
1
mg
|
Calcium:
3
mg
|
Iron:
1
mg
The information shown is an estimate provided by an online nutrition calculator. It should not be considered a substitute for a professional nutritionist's advice.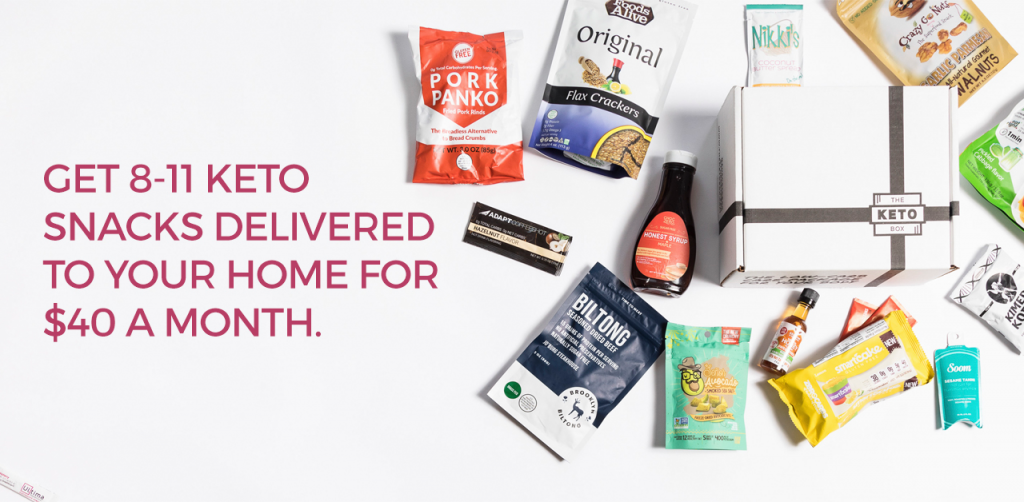 Pin it for later!
Laura is an avid home cook and recipe creator. She shares her favorite low-carb recipes here that are both easy to make and full of flavor, so you don't even miss the carbs.