Low-Carb Stir Frys are a great way to serve a tasty dinner without having to worry about extra carbs. It's easy to serve a stir fry on its own or with cauliflower rice, so you can even avoid the rice.
» If you're looking for more great low-carb and keto dinner ideas, check out these chicken dishes and recipes that use ground beef.
We've put together a list of a few of our favorite stir fry recipes from fellow bloggers. These dishes use a range of pork, beef, and chicken, along with all different types of veggies and sauces. Dig right in!
Other recipe compilations you might like:
Keto Cashew Pork Stir Fry
This Cashew Pork Stir Fry is crispy, sweet and spicy all in one plate. The addition of the cashews adds an extra textural element that makes this dish irresistible.
Get the recipe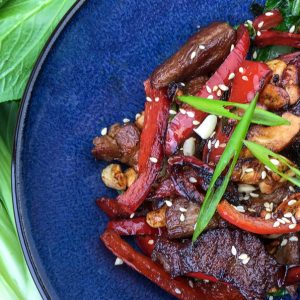 Low Carb Ground Beef & Broccoli
This low-carb version Beef & Broccoli is so simple and tasty. We use ground beef to keep it super budget friendly, utilizing ingredients you already have on hand.
Get the recipe
Air Fryer Chicken & Broccoli
This air fryer chicken and broccoli has a light Asian-inspired sauce that adds a delightful flavor to a light, low-carb meal, and it's quick to make in the air fryer.
Get the recipe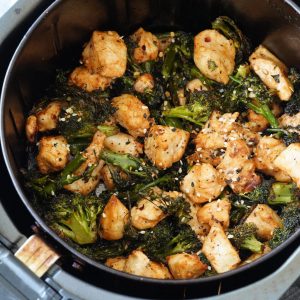 Keto Chili Pork Stir Fry
Easy, flavorful fantastic keto spicy ground pork stir fry recipe to please the whole family–in under 20 minutes. Ground pork, chilis, onions, & cilantro make a fantastic low carb pork stir fry.
Get the recipe
Beef Tenderloin & Vegetable Stir Fry
Enjoy Chinese takeout at home with this light Beef Tenderloin & Vegetable Stir Fry! This recipe is easy to make and combines tender beef and fresh veggies.
Get the recipe
Quick & Easy Keto Chicken Stir Fry
Take the hassle out of your weeknights with this super-quick and easy keto Chicken Stir Fry. Loaded with veggies, every one will love this dish!
Get the recipe
Ginger Chicken Stir Fry
Low-Carb Ginger Chicken Stir Fry is a dish that's delicious and easy to make even if you're not that experienced with stir-frying, and if you don't have a wok you can make this in a large frying pan.
Get the recipe
Easy Stir Fry Pork
Chinese takeout anyone? This quick and easy stir fry has great flavor and will satisfy your cravings for takeout!
Get the recipe
Chayote Squash Stir Fry
A simple vegan dish made with chayote squash and minimal spices, this dish is ready in 15 minutes. This healthy vegetable is a great source of fiber and is packed with folates and magnesium. It is also low in calories and carbs. 
Get the recipe
Buffalo Turkey Cauliflower Skillet
This 4-ingredient buffalo turkey cauliflower
skillet
makes a quick and easy, healthy dinner and doubles as a great meal-prep option for the week!
Get the recipe
CONCLUSION
Stir frys are easy to make with whatever ingredients you have in the fridge, so they're a perfect dinner idea. Pair it with fried cabbage or cauliflower rice for a more substantial meal, and you've got it made.
More Recipes from Delightfully Low Carb
Like this post? Share it on Pinterest.
Read More About a Low-Carb Lifestyle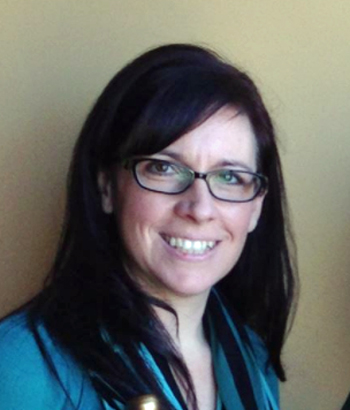 Angela lives in the Pacific Northwest with her two kids. She loves to read, cook, bake, try new recipes, and mix cocktails.