This article has links to products that we may make commission from.
Stuffed peppers are one of our go-to dinners because they can be made low-carb or keto-friendly, and filled with so many different ingredients. Not only are they delicious, they're healthy and quick.
However, readers often ask us what to serve with stuffed peppers. It's a difficult food to pair with a side dish, but there are so many great salads and veggies that go well with stuffed peppers, so we've put together a list of some of our favorites to help you decide.
Here are a couple of our favorite stuffed pepper recipes, as well. You can't forget the main dish!
If you're looking for things to serve alongside or as an appetizer course for your stuffed peppers, take a look at the 10 low-carb side dishes below for inspiration.
Watermelon, Arugula, and Feta Salad
Watermelon Arugula Salad is perfect for summer with its bright and vibrant flavors and color.
Get the recipe
Asian Cabbage Salad
This Asian Cabbage Salad is packed with crisp, fresh vegetables and topped with a punch of flavor from the sweet and salty dressing.
Get the recipe
Strawberry Spinach Salad
This bright and tangy salad is perfect as a side salad paired with chicken or sliced steak.
Get the recipe
Tomato Peach Caprese Salad
Tomato Peach Caprese Salad is delicious summertime salad full of vibrant flavors and refreshing taste. This classic Italian salad is Keto, GF and easy.
Get the recipe
Spanish Cauliflower Rice
Spanish Cauliflower Rice makes this staple of Mexican food low carb or grain free diet friendly. Recipe is easy to prepare and ready in about 10 minutes.
Get the recipe
Sautéed Asparagus with Gremolata
Sauteed Asparagus cooks perfectly every time loaded with fresh flavor and topped with Gremolata. An easy low-carb keto healthy side dish.
Get the recipe
The Best Caprese Cucumber Salad Recipe with Mozzarella Balls
The best caprese cucumber salad recipe with mozzarella balls. One of the most popular recipes with mozzarella balls for potlucks and BBQs.
Get the recipe
Fresco Salad recipe
Fresco salad is a Mexican style fresh salad made with fresh spring mixes, Queso fresco(Mexican Cheese), and with mustard vinaigrette.
Get the recipe
Crunchy Broccoli Slaw Recipe
A show-stopping broccoli slaw full of fresh, healthy flavors and topped with crunchy nut clusters. The perfect low-carb recipe to share with friends.
Get the recipe
Cauliflower Risotto with Mushrooms
This creamy mushroom cauliflower risotto is the perfect low carb side dish. It's so rich and delicious, you won't believe it's not made with any rice. A gourmet keto cauliflower recipe with an instructional video. This
Get the recipe
»Looking for more great keto friendly side dishes? Check out this list of 20 side dishes for the holidays.
Final Thoughts
This collection of side dish recipes will help you find the perfect accompaniment for any dinner. From warm vegetable dishes to chilled salads you are sure to find something your entire family will love.
Like this post? Be sure to save it on your Pinterest board for later! Click to follow our Pinterest boards so you can find all our recipes!
Pin it for later!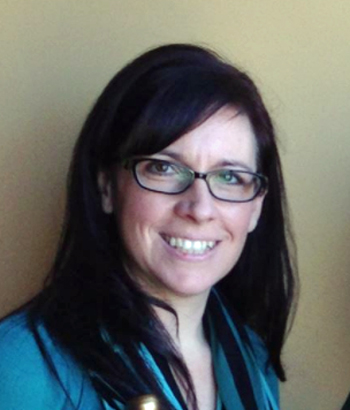 Angela lives in the Pacific Northwest with her two kids. She loves to read, cook, bake, try new recipes, and mix cocktails.