This Keto Tuscan Chicken is a delicious dish packed with chicken, garlic, spinach, and cherry tomatoes in a buttery, creamy sauce. It's low in carbs and perfect for a keto diet.
» Also try these Chicken Thighs with Mushroom Cream Sauce and this low carb Broccoli Stuffed Chicken.
Eating low carb can get a little bland if you don't stretch out and find new and creative dishes that have a lot of flavor. That's where this Tuscan Chicken comes in. These ingredients are very low in carbs, but pack a ton of flavor.
It's not a difficult dish to make, but it tastes very decadent and rich. Eating dishes like this you wouldn't even know you were dieting or cutting carbs.
It's just a tasty meal. Is it actually Tuscan? No, let's be honest. This is a very Americanized Italian-wannabe dish. But it uses Mediterranean flavors and we all know that a Mediterranean diet is good for you.
If you can, try to buy free-range chicken. It's healthier and more sustainable.
Ingredients You Need
Chicken – For this recipe, you will need chicken filets, which is just a thinly cut breast. You can cut a chicken breast down the middle to create thinner pieces that will cook faster.
Olive oil – Adds additional healthy fats and it's needed to cook the chicken. Avocado or coconut oil can be used as an alternative.
Butter – I always cook with salted butter for extra flavor.
Cherry tomatoes – Cherry tomatoes add a nice sweet acidity to this dish. Usually Tuscan chicken would be made with sun-dried tomatoes, but we replace them with cherry tomatoes because of the carb count.
Garlic – Garlic brings in an intense savory flavor to this dish.
Chicken broth – You can use vegetable broth, if you want. Just make sure it is low in sodium.
Heavy cream – The richness and creaminess of this dish come from heavy cream. You can also use half and half.
Parmesan – Parmesan adds thickness to the creamy sauce. Use freshly grated Parmesan, if possible.
Baby spinach leaves – Baby spinach leaves are loaded with minerals and nutrients.
Parsley – If you don't have parsley, add cilantro instead.
Red pepper flakes – Add a bit of spiciness to the dish. You can adjust the quantity according to your liking.
Seasoning – Salt and black pepper are perfect to season the dish.
How to Make Garlic Tuscan Chicken
Making creamy garlic Tuscan chicken is very easy. Here is what you have to do:
Step 1: First of all, pat the chicken fillets dry using paper towels. Season each fillet generously with salt and black pepper.
Step 2: Heat olive oil in a pan. Once it is hot, place the chicken in the pan and cook for about 5-8 minutes on each side. Cooking time really depends on the thickness of the chicken. If yours was cut thicker, you might need a minute longer. Use a meat thermometer to make sure that the chicken reaches 165 degrees F in the center.
Once it's done, take the chicken out of the pan and put them off to the side on a plate. You'll bring them back to the pan later, after the sauce is made.
Step 3: Melt butter in the pan. Add the onion and cherry tomatoes and cook until softened, about 5 minutes. Add the garlic and cook until fragrant, about 1 minute. You don't want to leave the garlic in the pan too long before pouring in the liquid because it can burn quickly and become very bitter.
Step 4: Pour in the chicken broth and heavy cream. Whisk any browned bits from the bottom of the pan. Add in the spinach. Cook for 10-15 minutes. The spinach will wilt and the sauce will become bubbly and slightly thickened. Add the Parmesan cheese and whisk again to combine.
Step 5: Return the chicken to the pan. Spoon sauce over the chicken so that it gets coated in the sauce, then let it cook for a minute or two to reheat the chicken. Serve with fresh parsley and red pepper flakes as a garnish.
How to Serve This Dish
Since this is a low carb meal, we don't want to serve it over pasta, like you normally would. Instead, it can actually just be served on its own. Just serve a piece of chicken with sauce spooned over the top, alongside a salad or some steamed broccoli.
If you want to, you can serve it over shirataki noodles or with cauliflower rice. I personally really enjoy this dish on its own.
How To Store Leftover Keto Tuscan Chicken
Allow the Tuscan chicken to cool down to room temperature before storing.
Use an airtight container or a resealable plastic bag for food storage to keep the chicken moist and prevent it from absorbing odors from the refrigerator.
If you're not planning to consume the leftovers within a day or two, label the container with the date of preparation. This helps you keep track of how long it's been stored.
Place the airtight container in the refrigerator. Leftover keto Tuscan chicken can be stored in the fridge for 3-4 days.
How To Reheat Keto Tuscan Chicken
For best results, reheat the Tuscan chicken on the stovetop. This allows for more even heating and helps preserve the texture.
Place the chicken in a non-stick skillet or saucepan. If the sauce has thickened, add a small amount of chicken broth or cream to help rehydrate it.
Heat over low to medium heat, stirring frequently to prevent sticking. Cook until the chicken reaches the desired temperature.
How Many Carbs Are in This Keto Tuscan Chicken?
One serving of this keto Tuscan chicken contains 5 grams of carbs and 1 gram of fiber. That leads to 4 net grams of carbs in one serving. It's such a great low carb dinner.
If you want to add a bit more to the dish and you don't mind adding a few more carbs, you can serve it over cauliflower rice or regular rice.
Expert Tips for the Best Keto Tuscan Chicken
Buy quality chicken. This is the absolute biggest thing you can do to ensure this dish is delicious.
You may be tempted to clean out the pan after cooking the chicken, but don't! Leave the juices from the chicken in the pan and just go on with the making of the sauce. This will give a lot of robust flavors to the sauce.
Be careful not to overcook the chicken, so it doesn't become dry.
Additions & Alternatives
If you want to change this recipe up a little bit, you can make a few adjustments or additions:
Frequently Asked Questions
What Our Readers Are Saying
Sydney says:
AMAZING. New favorite dish in the house! Added a little more garlic (because why not!) chefs kiss!
Carol says:
Fantastic flavor, restaurant quality. Will be a favorite
What to Serve With This Dish?
If you're looking for a great side dish to serve alongside this main dish, why not try one of these recipes below. They will compliment this main dish very well and are all low in carbs so you can make a great keto or low-carb meal to enjoy.
Pin it! If you liked this recipe please share it on Pinterest so others can find it too. We always appreciate your support! Follow us on Pinterest and Facebook to keep up on what we're cooking up.
Keto Tuscan Chicken
Keto Tuscan chicken is a delicious dish made with chicken fillets, spinach, and cherry tomatoes in a buttery, creamy sauce.
Print
Rate
Ingredients
2

chicken breasts

halved

Salt and pepper for seasoning

1

tablespoon

olive oil

1

tablespoon

butter

1

shallot

diced

2

cloves

garlic

minced

10

cherry

tomatoes

halved

1/2

cup

chicken broth

3/4

cup

heavy cream

1/4

cup

grated Parmesan

2

cups

baby spinach leaves

1

tablespoon

fresh parsley

chopped
Instructions
Pat the chicken dry with a paper towel. Season with salt and pepper.

Heat a large frying pan over medium-high heat. Add the olive oil. When hot add the chicken to the pan and cook for 3-4 minutes per side. Transfer the chicken to a plate.

Melt butter in the pan. Add onion and cherry tomatoes and cook until softened, about 5 minutes. Add garlic and cook until fragrant, about 1 minute.

Pour in chicken broth and cream. Whisk any browned bits from the bottom of the pan. Add the spinach. Cook for 10-15 minutes, until bubbly and slightly thickened. Add the Parmesan cheese and whisk again to combine.

Return chicken to the pan. Spoon sauce over the chicken to coat. Cook 1-2 minutes, until chicken is warmed. Serve with fresh parsley and red pepper flakes as garnish.
Notes
Serve alongside cauliflower rice or steamed broccoli, or with low-carb noodles.
Nutrition
Calories:
385
kcal
|
Carbohydrates:
5
g
|
Protein:
29
g
|
Fat:
28
g
|
Saturated Fat:
14
g
|
Polyunsaturated Fat:
2
g
|
Monounsaturated Fat:
9
g
|
Trans Fat:
1
g
|
Cholesterol:
146
mg
|
Sodium:
392
mg
|
Potassium:
701
mg
|
Fiber:
1
g
|
Sugar:
2
g
|
Vitamin A:
2677
IU
|
Vitamin C:
16
mg
|
Calcium:
132
mg
|
Iron:
1
mg
The information shown is an estimate provided by an online nutrition calculator. It should not be considered a substitute for a professional nutritionist's advice.
Other Chicken Recipes To Try
Click for Even More Chicken Recipes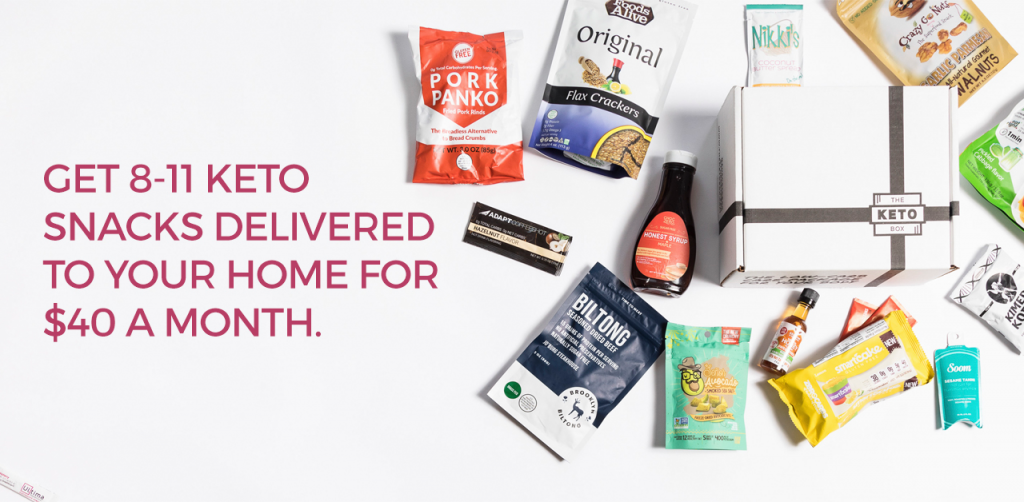 Pin this recipe for later!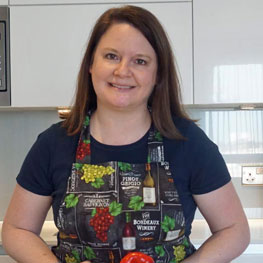 Laura is dedicated to a low-carb lifestyle after losing 52 pounds on the keto diet. As many of us do, she struggles with her weight and has found that one of the only diet lifestyles that allows her to maintain a healthy weight is a low-carb diet.  She shares her favorite low-carb recipes here that are both easy to make and full of flavor, so you don't even miss the carbs.