You're going to love this easy cauliflower rice recipe. It's a great way to get more vegetables in your diet and it adds volume to dishes like stir fry and curry with basically no carbs.
» Try these 9 Low Carb Stir Fry Recipes that use this cauliflower rice for a filling meal.
Cauliflower rice is one of the most versatile ingredients you can add to your low-carb diet, since it replaces regular rice in so many dishes. If you've been lamenting the absence of rice in your curry, you are going to love this rice.
You might be thinking that cauliflower has that pungent sulfur aroma that could easily permeate into the dish you want to serve it with and ruin your appetite, but you don't have to worry about that. Once cooked, the cauliflower rice has much less odor.
The key to removing the odor is cooking, actually. At first, you'll smell it as the rice begins to cook, but once it's done cooking, the odor is nearly gone. Just don't rice the cauliflower and then store it uncooked.
What is Cauliflower Rice?
Isn't this a pretty cool way to still have the texture of rice without all the carbs? I love it. But alas it wasn't my invention. As you can see from the dozens and dozens of recipes on the internet, we've all become enamored with cauliflower rice.
Some internet stories tell how it was likely invented by Ben Harrison, a chef in California, who called it cauliflower couscous. In 2012, it caught on as a trend, especially for the paleo diet, and has been growing ever since. Check out this story about it.
Riced cauliflower is just that. It's raw cauliflower that's been grated into small pieces and steamed to resemble the texture of rice. You can also make broccoli rice. Try it in this pork fried rice recipe.
What You Need
Two ingredients! That is all you need.
Cauliflower – Leaves and stems removed. Regular white cauliflower is the most common but you could use an orange or purple head of cauliflower if you wanted.
Salt – to taste
How to Make Cauliflower Rice
The first obstacle in making cauliflower rice is getting it into rice-sized bits. You can achieve this in a few different ways. My favorite is to use the food processor because it's so quick and easy.
Use a sharp knife – Cut the cauliflower florets into small pieces, then use a chef's knife to rapidly crunch the cauliflower up into tiny bits.
Use a cheese grater – You need a medium-sized grater for this. Again cut the cauliflower up into small pieces, then grate them through the medium grate.
Use a food processor – This is the easiest method. You can just pop the florets into the processor and pulse a few times until the cauliflower resembles rice. Or you can use the grater attachment to grate the cauliflower into rice.
Secondly, you need to remove some of the water content from the cauliflower. Sometimes it's enough just to transfer the rice onto a few paper towels and blot the water away.
However, I like to go a step further by adding some salt to the rice, then allowing it to sit in a colander or on paper towels to sweat for about 15 minutes. Just don't overdo it on the salt! Then blot away the water and you're good to go.
Cooking the Cauliflower
There are also three ways you can cook your rice. I use all of these methods, depending on what I'm using the rice for, but my preferred method is in the microwave.
Sauté it in a large skillet over medium heat with some olive oil. Cover with a lid so the cauliflower steams as it cooks. It takes about 6 minutes to cook it this way.
Cook it in the microwave. Put the rice in a covered microwave safe bowl (a glass baking dish with the lid is good). Microwave for 5 minutes, then remove and allow to cook.
Steam it in a steamer basket on the stovetop. Add enough water to the pot so the steamer basket rests on top of it, but so the cauliflower isn't touching it. Steam it for about 5-8 minutes, until tender.
Here's some more good news! You can cook broccoli in exactly the same way to make broccoli rice! I like to use broccoli rice as a side for steak, as a slightly different way to make beef and broccoli, but it has a ton of different uses, just like the cauliflower rice does.
The best part about cauliflower rice is that a serving (around 1 cup) contains just 5 net grams of carbs and 37 calories.
Serving Suggestions
Not quite sure yet what to use this cauliflower rice for? Why not try it in one of these dishes:
You can use cauliflower rice in so many different dishes. Basically anything you would make with regular rice can be made with cauliflower rice – even cauliflower fried rice. Yum!
Questions About Cauliflower Rice
Can I store or freeze cauliflower rice?
You can store cauliflower rice in the refrigerator for up to 5 days after it's cooked. It will keep well in a sealed container. I don't recommend leaving the riced raw cauliflower in the refrigerator for more than a day, though as it starts to develop a strong sulphur smell. It's fine after being cook.
It also freezes well as long as you freeze it uncooked. Once you've extracted the water from the riced cauliflower, put it in a freezer bag, push out all the air, and store the bag in the freezer. When you want to use some, just scoop out what you need and steam it.
Is cauliflower healthier than regular rice?
Cauliflower contains a lot less calories than regular rice and has much less carbohydrates. That makes it ideal for a low-carb or keto diet, because you can have the texture of rice without the carbs. However, there's nothing inherently unhealthy about regular rice.
Other Cauliflower Recipes to Try
Cauliflower is such a great ingredient in low carb cooking. Try some of these other ways to enjoy this versatile vegetable.
Like this recipe? Be sure to save it on your Pinterest board for later! Click to follow our Pinterest boards so you can find all our recipes!
Cauliflower Rice
This easy cauliflower rice is so versatile. You can use it as a replacement for regular rice in any dish.
Print
Rate
Ingredients
1

head

cauliflower

salt

to taste
Instructions
Remove the leaves and stem from the cauliflower head. Cut the cauliflower into smaller florets. Place the floret in the food processor and pulse until it resembles rice.

Transfer the rice onto a paper towel or tea towel. Sprinkle with salt. Rest for 5-10 minutes. Blot to remove excess water.

Transfer rice to a microwave safe bowl with the lid on. Microwave on high for 5 minutes. When done, season the rice as you wish and serve.
Nutrition
Calories:
36
kcal
|
Carbohydrates:
7
g
|
Protein:
3
g
|
Fat:
1
g
|
Saturated Fat:
1
g
|
Sodium:
43
mg
|
Potassium:
430
mg
|
Fiber:
3
g
|
Sugar:
3
g
|
Vitamin C:
69
mg
|
Calcium:
32
mg
|
Iron:
1
mg
The information shown is an estimate provided by an online nutrition calculator. It should not be considered a substitute for a professional nutritionist's advice.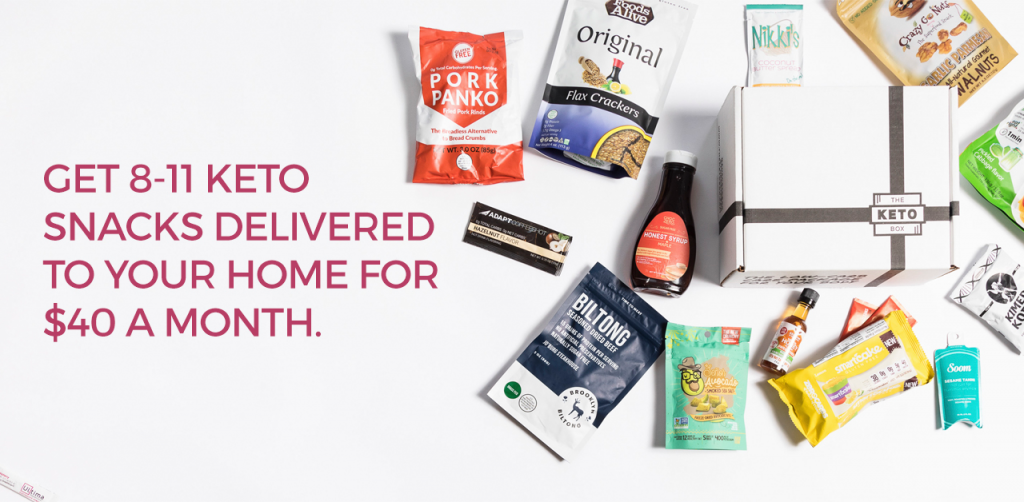 Like this post? Save it on Pinterest!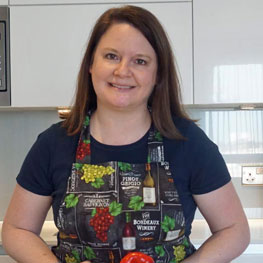 Laura is dedicated to a low-carb lifestyle after losing 52 pounds on the keto diet. As many of us do, she struggles with her weight and has found that one of the only diet lifestyles that allows her to maintain a healthy weight is a low-carb diet.  She shares her favorite low-carb recipes here that are both easy to make and full of flavor, so you don't even miss the carbs.