This article has links to products that we may make commission from.
These easy low-carb ground beef recipes will give you some inspiration when you aren't sure what to make for dinner.
Ground beef is our go-to low carb ingredient for dinner when inspiration is running low, because there are so many great things you can make with it. It's a really simple base to any meal, and is super versatile.
These 15 low carb ground beef recipes range from casseroles to soups to stuffed peppers. So many great options, all tested and submitted by fellow food experts. Click through to see the full recipes.
» Looking for more great ideas? Click here for low-carb chicken recipes. healthy low-carb snacks, and easy low-carb desserts.
Keto Taco Stuffed Avocado Boats
These Keto Taco Stuffed Avocado Boats are a tasty twist on Mexican tacos by using avocado taco boats! An easy low carb meal with only 7 grams net carbs!
Spinach Tomato Meatza Pizza
No need to knead a dough to make a pizza crust when you can simply use ground meat to make a hearty meatza pizza!
Keto Ground Beef Cauliflower Lasagna
See how to make keto lasagna with cauliflower! This cauliflower lasagna recipe is made with cauliflower lasagna noodles, layers of ground beef marinara, and gooey cheese.
Chili Con Carne
This recipe is a low carb and Keto take on the classic chili con carne. And each bowl has just 236 calories and 3g net carbs.
Low Carb Taco Stuffed Peppers
If you love tacos and can't stand to live without them, these taco-stuffed peppers are a great, tasty alternative when you're on a low-carb or keto diet.
Baked Meatballs
Try this baked meatballs low carb recipe made with a tasty combination of Italian sausage and ground beef. Naturally low carb and gluten free. Add your favorite sauce or eat them plain.
Low Carb Stuffed Zucchini Boats
These fresh zucchini boats are filled with seasoned ground beef, red bell pepper, onion, mushroom and topped with melted cheddar cheese. A great low carb dinner idea that comes together quickly and tastes incredible.
Cajun Dirty Rice Recipe
A flavorful low carb dish made with cauliflower rice, spices, ground beef and a few veggies. A simple dish that will make dinner an easy task!
Keto Eggplant Lasagna
This Keto Eggplant Lasagna has all the delicious lasagna flavors you love without the noodles. Turn this beloved dish into a low-carb version you can enjoy anytime without the guilt.
Keto Italian Ground Beef and Cauliflower Skillet
This Italian Ground Beef and Cauliflower Skillet is a family friendly, easy-to-make recipe that's perfect for busy weeknights. Chunks of cauliflower and ground beef are cooked in a creamy, tomato-based sauce, then topped with plenty of mozzarella cheese and fresh parsley.
Beef Kofta Recipe
This Beef Kofta Recipe is also referred to as Luleh Kabob throughout the Middle East. While the word "Kofta" means "ground meat," it also describes these mouth-watering and perfectly seasoned grilled beef or lamb kabobs.
Delicious Low Carb Cheeseburger Soup
Enjoy the flavors of a cheeseburger in a piping hot bowl of this delicious low-carb cheeseburger soup. With loads of cheese, bacon, hamburger, and onions, it's as close to a cheeseburger as you can get in a soup.
Keto Cauliflower Ziti
With this Keto Cauliflower Ziti, you can enjoy all the flavours of hearty Italian meal without the carbs! This keto casserole is meaty and cheesy.
Low Carb Keto Ground Beef Stroganoff Recipe
Low carb keto beef stroganoff with sour cream and cream cheese makes a hearty but healthy dinner in just 30 minutes, using common ingredients! The whole family will love it.
Keto Carnivore Scotch Eggs
Keto Scotch Eggs are loaded with protein and make a great appetizer or main portion of the meal. This pork-free version has only 3-ingredients! Serve hot, pack into a picnic, or store in the fridge to use throughout the week.
Final Thoughts
I always keep ground beef in the freezer to have the versatility to make these recipes. Just a few ingredients is all you need to put together a great meal that the whole family will love, but are still low carb.
Like this post? Be sure to save it on your Pinterest board for later! Click to follow our Pinterest boards so you can find all our recipes!
Pin it for later!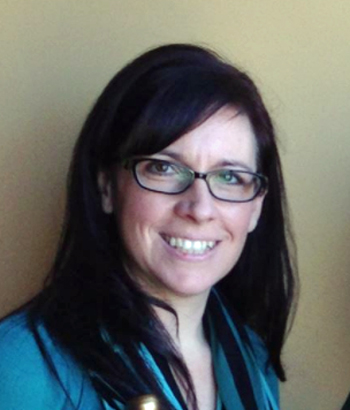 Angela lives in the Pacific Northwest with her two kids. She loves to read, cook, bake, try new recipes, and mix cocktails.