On a low-carb diet, cauliflower is one of the most versatile vegetables you can have in your toolkit. If you always keep cauliflower in your kitchen, you'll be set to make all kinds of different low-carb and keto dishes.
This list contains 8 of our favorite low-carb ways to dress up cauliflower. Make a side dish, a full vegetarian lunch, or a warming dinner casserole. The sky is the limit with cauliflower.
» Looking for more low-carb side dishes? Check out our full list of great side dishes.
Mexican Street-Style Cauliflower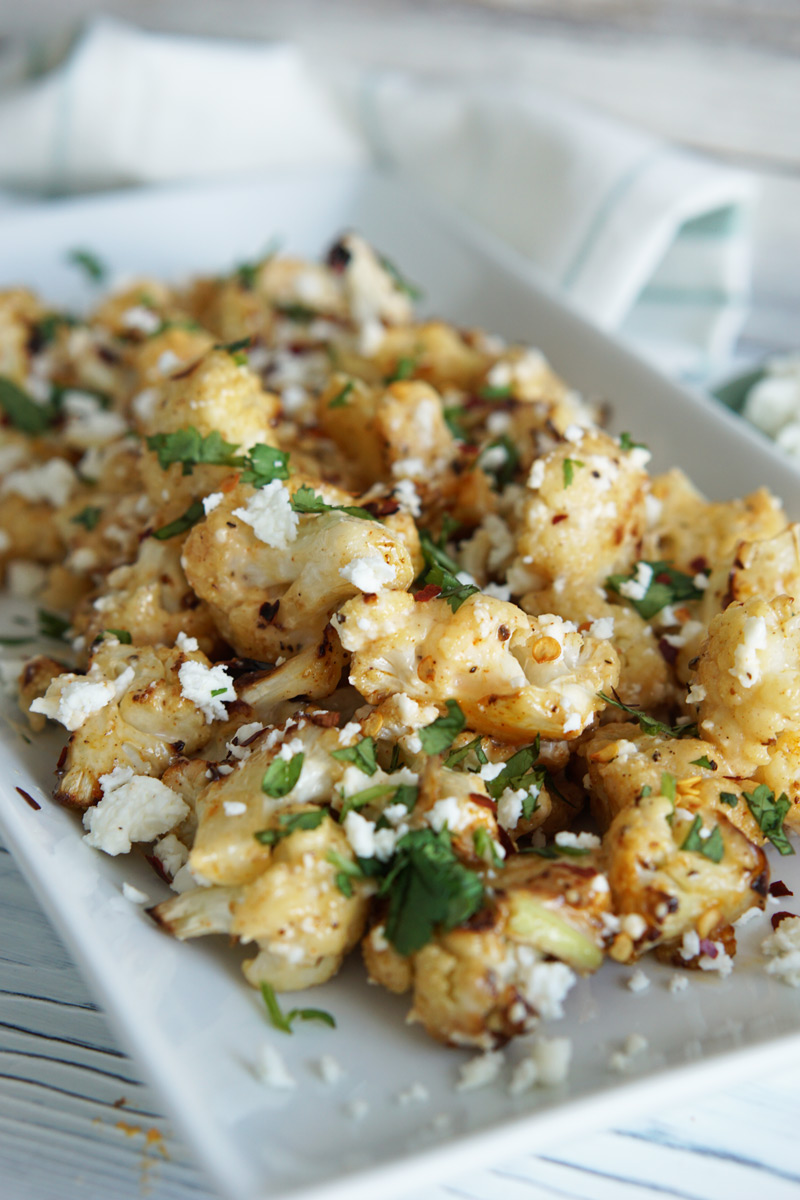 This Mexican Street Style Cauliflower is slathered with spicy mayo, cojita cheese and cilantro just like our favorite Mexican Street Corn, but without the carbs. » See the recipe
Keto Mashed Cauliflower
Keto Mashed Cauliflower is a fantastic alternative for high-carb potatoes with their creamy, buttery flavor and smooth texture. It's one substitution you won't mind making. » See the recipe
Keto Cauliflower Jalapeno Popper Casserole
This Keto Cauliflower Jalapeno Popper Casserole is super cheesy, creamy, and just a bit spicy. It makes a great side dish or main dish. » See the recipe
BBQ Grilled Cauliflower Skewers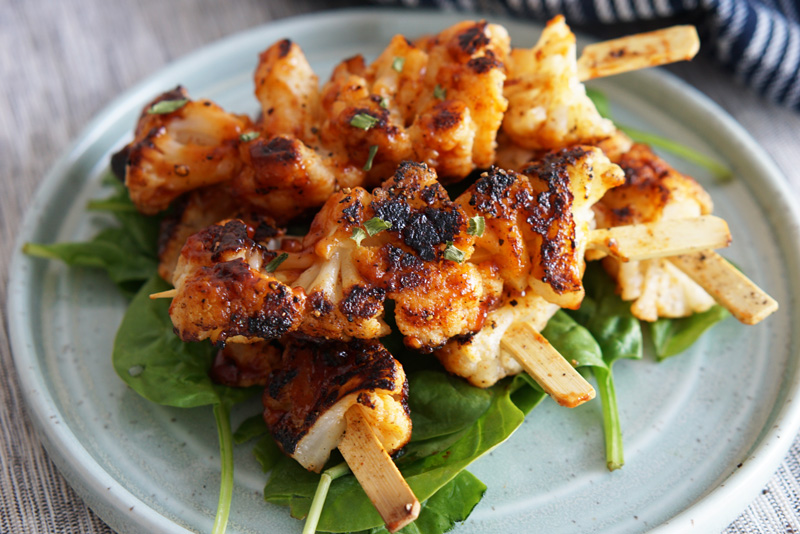 Make something different for dinner with these fun Grilled Cauliflower Skewers that can be served as an appetizer or vegetarian main dish. » See the recipe
Crispy Air Fryer Cauliflower
Crispy Air Fryer Cauliflower is so easy to make in the air fryer and it's a great healthy side dish or snack that makes cauliflower taste like a treat. » See the recipe
Keto Loaded Cauliflower Casserole
Keto Loaded Cauliflower Casserole is the perfect low-carb comfort food. It satisfies all your cravings without any unwanted carbs. » See the recipe
How to Make Cauliflower Rice
You're going to love this easy cauliflower rice recipe. It's a great way to get more vegetables into your diet and it adds volume to dishes like stir fry and curry. » See the recipe
Roasted Cauliflower with Rosemary & Parmesan
This roasted cauliflower is charred in the oven with rosemary and parmesan and comes out so sweet and savory you'll want to make it for every meal. » See the recipe
FINAL THOUGHTS
As you can see, there are so many choices for cooking with cauliflower. Get creative and try one of these great dishes for your meal tonight!
Like this post? Be sure to save it on your Pinterest board for later! Click to follow our Pinterest boards so you can find all our recipes!
Pin it for later!
Laura is an avid home cook and recipe creator. She shares her favorite low-carb recipes here that are both easy to make and full of flavor, so you don't even miss the carbs.