Cooking for the holidays can be a mine field of carbs. If you're trying to avoid ruining your diet over the holidays, going in prepared with a few great low-carb recipes you can make is the best way to tackle it.
This list of 20 keto friendly side dishes for the holidays contains all the recipes you need to get by. You can substitute mashed potatoes with keto cauliflower mash and keto gravy, you can substitute bread stuffing with delicious keto stuffing.
With so many keto-friendly side dish options, you'll make it through the holidays with your low-carb diet intact.
» Don't forget the snacks! These keto snack ideas are perfect for the holidays.
Cauliflower Mash with Keto Gravy
This Creamy Cauliflower Mash with Keto Gravy is the perfect addition to any low carb holiday spread. Silky, satisfying, and best of all, low carb and gluten free!
Grilled Bacon Wrapped Asparagus
Just because you're on a keto diet doesn't mean you can't grill up amazing appetizers like these Grilled Bacon Wrapped Asparagus Spears.
Bacon Wrapped Brie
Bacon wrapped brie is an easy, savory recipe that combines delicious crispy bacon with warm melty brie, creating the perfect party appetizer!
Roasted Cauliflower with Rosemary & Parmesan
This roasted cauliflower is charred in the oven with rosemary and parmesan and comes out so sweet and savory you'll want to make it for every meal.
Keto Stuffing
This Keto Stuffing or Dressing recipe has got to be one of the best low carb holiday recipes I've ever created! Enjoy all that beautiful bready goodness without overindulging in carbs when you make this low-carb stuffing recipe!
Keto Cauliflower Stuffing
This keto cauliflower stuffing recipe is perfect for holidays and meal prep. It's bursting with flavor and keeps you feeling full.
Keto Loaded Cauliflower Casserole
Keto Loaded Cauliflower Casserole is the perfect low-carb comfort food. It satisfies all your cravings without any unwanted carbs.
Crispy Air Fryer Cauliflower
Crispy Air Fryer Cauliflower is so easy to make in the air fryer and it's a great healthy side dish or snack that makes cauliflower taste like a treat.
Pan Fried Brussel Sprouts with Balsamic Glaze
These Pan Fried Brussels Sprouts with Balsamic Glaze are not only super easy to make, they are incredibly delicious and make a great side dish for any main.
Keto Brussel Sprout Salad with Shaved Parmesan
Combining pungent shaved parmesan cheese with spiced almonds and seeds with a zesty olive oil dressing, this is an easy keto-friendly Brussels Sprouts Salad with loads of delicious texture.
Cheesy Bacon Brussel Sprouts
These Cheesy Bacon Brussels Sprouts are an easy holday side dish. Perfectly cooked Brussels sprouts are simmered in a creamy sauce and topped with bacon and cheese for the ultimate keto side!
Easy Brussel Sprout Gratin
This Easy Brussels Sprouts Gratin has Swiss and Parmesan cheese, and it's a perfect low-carb side dish for a special meal.
Green Beans with Cranberries, Bacon and Goat Cheese
These green beans with cranberries, bacon and goat cheese are a healthy addition to your Thanksgiving table that doesn't skimp on flavor.
Roasted Green Beans & Mushrooms
These roasted green beans and mushrooms have a sweetness and crunch that you can't get with any other cooking method. They're a perfect side dish for any protein.
Bacon Wrapped Green Beans
An elegant Keto side dish to serve at your next special occasion or holiday dinner! Green beans wrapped in bacon, with a brown sugar like topping!
Keto Green Bean Casserole
No holiday is complete without my Keto Green Bean Casserole Recipe! This simple homemade version with a crispy low carb topping turned out fantastic. It is the perfect keto side dish for the holidays and family gatherings.
Prosciutto and Parmesan Stuffed Mushrooms
These easy Prosciutto and Parmesan Stuffed Mushrooms are loaded with prosciutto, cheese, herbs, and spices! This is the perfect low carb keto dinner or appetizer at about 5 net carbs per serving!
Cheesy Zucchini Casserole
Deliciously cheesy, low in carbs and keto friendly, this zucchini bake makes a wonderful summer side dish that even the kids will love.
Roasted Radishes
These roasted radishes make a simple and super delicious side! They're easy to make and are usually referred to as the keto diet potatoes.
Shishito Peppers
One of the simplest, yet tastiest side dishes or appetizers you'll ever make! Super healthy and delicious, too!
In conclusion
The holidays can be a stressful time to be following a low carb diet. With a bit of planning and this list of low carb side dishes your holiday meal will be a breeze.
Like this post? Be sure to save it on your Pinterest board for later! Click to follow our Pinterest boards so you can find all our recipes!
Pin it for later!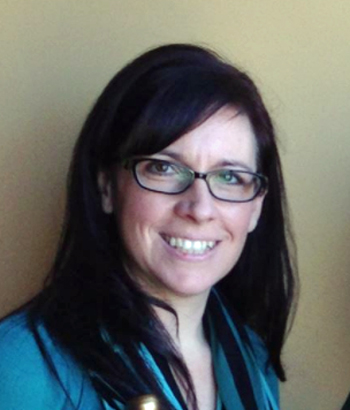 Angela lives in the Pacific Northwest with her two kids. She loves to read, cook, bake, try new recipes, and mix cocktails.