Thanksgiving dinner is a meal that's typically packed with carbs and it's difficult to keep to your low-carb or keto diet, especially when you're staring into the eyes of a freshly baked pumpkin pie.
But it doesn't have to be that way! You can avoid the pitfalls of a holiday dinner with some strategic planning and these keto Thanksgiving desserts.
» Here are some more keto-friendly Thanksgiving recipes to try this year. You won't believe how good this low-carb stuffing recipe is!
Learn more about low-carb sweeteners and conversion here
.
We've collected 12 delicious keto-friendly Thanksgiving desserts that will keep your diet on track, even during the most food-filled day of the year.
Other recipe compilations you might like:
Keto Pumpkin Cookies
These keto pumpkin cookies have delicious pumpkin spice flavor without the carbs. The recipe uses almond and coconut flour with a sugar substitute to make low carb and keto friendly cookies.
Delicious Keto Pumpkin Roll
This delicious Keto Pumpkin Roll uses almond and coconut flour, with pumpkin puree and eggs to create a lovely low-sugar, low-carb version of this much loved dessert.
Keto Chocolate Cheesecake Bites
These mini keto chocolate cheesecake bites have a creamy filling and luscious chocolate drizzle that will definitely satisfy your chocolate cravings. They are the perfect serving size and a hit at any family get together.
Low-Carb Carrot Mug Cake
This low-carb carrot mug cake uses almond flour instead of regular flour so you can still enjoy the wonderful warming spice and sweetness of a carrot cake, even while on a low-carb diet.
Creamy Keto Pumpkin Custard
So easy and with just a handful of ingredients, this keto Pumpkin Custard is a tasty way to get your pumpkin fix!
Sugar Free Pecan Pie
This keto pecan pie is the gooey sugar-free dessert of your dreams! It's easy to make and has fewer carbs, so it fits perfectly into your keto diet.
Crazy Easy Keto Chocolate Mousse
This keto chocolate mousse is the perfect quick and easy fix for a dessert craving. With just 3 ingredients, "dessert" has never been easier. It's ready in just 8 minutes.
Keto Spice Cake with Cream Cheese Frosting
This rich, creamy, and delightfully delicious keto spice cake, makes a wonderful holiday dessert for the whole family!
Keto Pumpkin Cheesecake
Make sure your family's keto dieters get some of this Keto Pumpkin Cheesecake before everyone else gobbles it up. Everyone will love this low carb dessert!
Tiramisu Cheesecake
A delicious tiramisu cheesecake that is a perfect combination of two classic desserts in one low carb and gluten free treat.
Keto Mock Apple Crumble
Keto mock apple crumble made with Chayote squash as a low carb substitute for apples and topped with a gluten-free sweet cinnamon streusel crumble.
Fluffy Low Carb/Keto Pumpkin Mousse
This low carb and keto pumpkin mousse is so fluffy and tastes exactly like a pumpkin pie filling. Enjoy a no-bake sugar-free dessert that is airy, smooth, and has the right amount of fall flavors. It's made with just six ingredients and extremely easy to whip up.
Low Carb Pumpkin Pie
This Low-Carb Pumpkin Pie is the ultimate answer to your keto Thanksgiving woes. It is, without a doubt, the perfect pumpkin pie for the holidays and you won't even know its low carb.
Keto Shortbread Cookies
Learn how to make easy keto shortbread cookies dipped in chocolate! This quick low carb recipe is very adaptable with lots of optional flavor add-ins.
Keto Pumpkin Spice Mini Pound Cakes
Sticky and sweet, these gorgeous keto baby spiced pumpkin cakes taste as lovely as they look. Make them shine in tour table with an easy cream cheese and whey protein icing!
These are easy ingredients to find online, if you don't have them in your regular grocery store. I usually buy them directly from the brand website, but you can also get them on Amazon. I just stock them in the kitchen regularly because I know I'll want them to make low-carb and keto foods.
CONCLUSION
Don't you just love the array of desserts you can make that are all low-carb? There's really no reason to go back to regular high-sugar, high carb desserts after this!
What will you be making for Thanksgiving? Share your low-carb ideas with us in the comments.
Like this post? Be sure to save it on your Pinterest board for later! Click to follow our Pinterest boards so you can find all our recipes!
Pin it for later!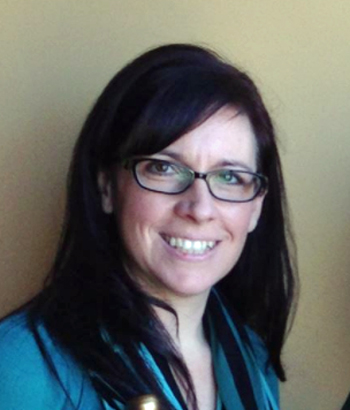 Angela lives in the Pacific Northwest with her two kids. She loves to read, cook, bake, try new recipes, and mix cocktails.