This article has links to products that we may make commission from.
Craving something sweet, but don't want to slip out of ketosis or ruin your diet for it? These Keto Mug Cakes are definitely the way to go. They use sugar substitutes to create a taste, but sugar-free alternative so you can have your dessert and eat it too!
I love all the options there are for keto mug cakes. Chocolate is the gold standard, so we've included a recipe for the tried and true favorite, but sometimes you want to branch out a little, so we've gathered lots of other options as well.
This list was curated from our fellow keto food bloggers. To see the full recipe, click on the link under the photo.
Chocolate Keto Mug Cake
This insanely chocolatey keto mug cake is one of those quick (90 seconds) to make sugar-free desserts, just 6 net carbs. It's like a very moist, fluffy brownie cake. I bet it will become your favorite low carb treat!
Keto Cinnamon Roll Mug Cake
This Cinnamon Roll Mug Cake is a delicious keto version of your favorite breakfast roll, packed with cinnamon, drizzled with cream cheese glaze, and only 4 net carbs
Keto Snickerdoodle Mug Cake
Keto mug cakes are perfect when you need a delicious dessert in a flash. There's nothing easier or more comforting than this easy sugar-free snickerdoodle mug cake. Only 7 minutes, start to finish!
Pumpkin Spice Keto Mug Cake
This moist and fluffy, Pumpkin Spice Keto Mug Cake is comfort food at it BEST and easiest! Make this easy and healthy mug cake recipe in 5 minutes in the microwave or oven.
Keto Mug Brownie
This keto mug brownie gives you that perfect brownie taste and texture in under 5 minutes! A keto mug brownie is an incredibly decadent dessert in a single serving size.
Strawberry Shortcake Mug Cake
In the mood for something, quick light that will satisfy your sweet tooth? This mug cake takes a few minutes to make and tastes so fresh and delicious!
Coconut Flour Vanilla Mug Cake
Satisfy your sweet cravings in a flash with this vanilla mug cake. A birthday cake flavored treat that is ready in minutes.
Chocolate Lave Mug Cake
This recipe is a fast, cheap and out of control Keto lava cake. Its's a quick chocolatey treat with only 4g net carbs per serving.
Lemon Poke Cake
This 3-minute keto lemon poke cake is a fast, tasty mini cake that can be made in a snap! Made in under 3 minutes, and that includes the cake and the sweet lemony glaze on top.
CONCLUSION
Sugar-free desserts have never tasted so good! Get out the almond flour, coconut flour, and Erythritol and get mixing! In under 5 minutes you could have yourself a single-serve dessert that really hits the sweet spot.
Like this post? Be sure to save it on your Pinterest board for later! Click to follow our Pinterest boards so you can find all our recipes!
Pin it for later!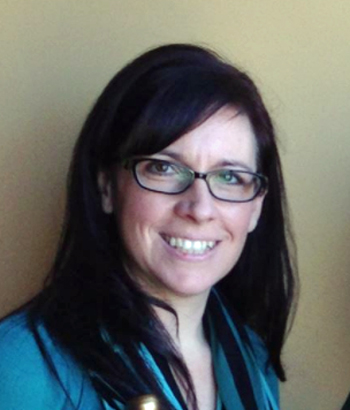 Angela lives in the Pacific Northwest with her two kids. She loves to read, cook, bake, try new recipes, and mix cocktails.