Making your own keto taco seasoning insures that you know exactly what goes in it and what you're eating. This flavorful seasoning can be made on the cheap with bulk seasonings and is both gluten and sugar free.
» Try this taco seasoning in a low-carb taco stuffed pepper or make this delicious taco salad for lunch.
One of the main reasons to make your own taco seasoning is to make sure it doesn't contain any added sugars that you don't want messing up your ketosis. While there are some good store brands that don't contain extra sugar, you then have to content with a few other things, such as additives and gluten.
Another great reason to make your own taco seasoning is because store-bought seasoning is expensive. You might be thinking that just every day seasoning is expensive too, so how will this save you money, but then I would say you probably aren't buying bulk seasonings.
I have a couple of different sources where I buy seasonings in bulk. One of my favorites is Whole Foods. If you don't have a Whole Foods, you can usually order bulk seasoning online very easily.
Is Taco Seasoning Keto Friendly?
As I mentioned above, there are some store-bought seasonings that are keto friendly. It really depends on the ingredients. The bigger obstacle is finding seasonings that aren't laden with other preservatives and additives that you might not want to be consuming.
In Old El Paso Taco Seasoning, which is a brand that is readily available at most grocery stores, these are the ingredients in the packet: Chili Pepper, Maltodextrin, Salt, Onion Powder, Spice, Corn Starch, Sea Salt (Potassium Magnesium Chloride, Salt). Contains 2% Or Less Of: Vegetable Oil (Canola, High Oleic Soybean And/Or Sunflower Oil), Corn Flour, Silicon Dioxide (Anticaking Agent), Citric Acid, Sugar, Natural Flavor.
As you can see from the list, it contains less than 2% of sugar. But there are a lot of other ingredients that I don't know. The total carbs in a packet of this seasoning is 4 grams, where 0% is from sugar.
Learn more about low-carb sweeteners and conversion here
.
What You Need to Make Your Own Seasoning
The list of ingredients includes all the various spices that go into taco seasoning. These will give you a flavorful blend that will really enhance the ground beef or chicken or whatever you're putting it on.
Chili powder – The main ingredient in taco seasoning is chili powder. There are many different types of chili powder and each of them will affect the flavor and spiciness of your mix. I like to go for a mild to medium blend of peppers.
Ground cumin – Cumin adds flavor and aroma. It's important to use fresh cumin, as it tends to lose it's flavor a bit over time.
Paprika – If you like a smoky taste and aroma, you can use smoked paprika. I use Spanish paprika for just about everything because it has a nice sweet flavor, without any overwhelming smoky or bitter notes.
Garlic and onion powder – If you really like onion and garlic, you can add more of these to get your desired flavor.
Dried oregano
Salt & pepper
How Much Seasoning to Make
The great thing about this recipe is that you can make as much or as little as you want. I don't mind mixing it up each time I need it, and I like the freshness of a newly mixed batch of spices, but it's just as easy to mix up a large container of it so you have it ready when ever you need it.
The amount of seasoning you'll mix up with the rations in this recipe is enough for 1 pound of ground beef. That's almost 2 tablespoons of seasoning. If you're making 2 pounds of ground beef, you'll want to double this recipe to have enough.
How Much Seasoning to Use
I use just about 2 tablespoons of seasoning per one pound of ground beef or meat. There is just that amount in this recipe size – just under 2 tablespoons. One pound of ground beef results in 4 servings for tacos or nachos or whatever you might be using the meat for.
If you mix this seasoning in a large quantity and keep it in an air tight container in a cool dry place, it will last for a couple of months, depending on how frequently you're dipping into it. Always use a clean dry measuring spoon to scoop out what you need. That will keep it uncontaminated and fresh.
How to Use This Seasoning?
Always start by browning the meat first. Once the meat has cooked through, add 2 tablespoons of this taco seasoning mix per pound of meat, plus 1/3 cup of water. Stir well, then simmer until the water mostly evaporates.
If you're making 2 pounds of meat, you'll want to add 4 tablespoons of seasoning (2x the recipe amount), but you don't need to add 2/3 cup of water. 1/3 cup of water will still suffice. Only add more water if you aren't really able to stir the meat up easily.
I'm a huge fan of the 100% grass-fed, organic meat from FarmFoods. It's a great way to get healthy meat you can trust straight from the farmers, delivered to your door. You choose the meat you want. All the meat is humanely raised and never given antibiotics or added hormones. I appreciate the peace of mind that gives.
You can use this seasoning for ground beef or chicken, sliced chicken or beef, or even as a seasoning for vegetables. It's fantastic with some mushrooms and zucchini.
Try putting taco seasoned ground beef on a salad with tomatoes and cheese for a light keto-friendly lunch.
Should I Add Cornstarch?
Cornstarch mixed with water will help the sauce thicken and adhere to the meat a little easier. I personally don't think it's necessary because the meat gets fully coated with the seasonings and doesn't need a thickener.
However, if you're used to the packet of seasoning, which does contain corn flour and thickening agents, you can add a little bit of cornstarch mixed in with water.
Like this post? Be sure to save it on your Pinterest board for later! Click to follow our Pinterest boards so you can find all our recipes!
Keto Taco Seasoning
Making your own keto taco seasoning insures that you know exactly what goes in it and what you're eating. This flavorful seasoning can be made on the cheap with bulk seasonings and is both gluten and sugar free.
Print
Rate
Ingredients
1

tablespoon

chili powder

1

teaspoon

Spanish paprika

1/2

teaspoon

ground cumin

1/2

teaspoon

salt

1/4

teaspoon

ground black pepper

1/4

teaspoon

garlic powder

1/4

teaspoon

onion powder

1/4

teaspoon

dried oregano

1/4

teaspoon

crushed red pepper flakes optional

1

teaspoon

cornstarch optional
Instructions
Mix all of the seasonings together in a bowl. Use right away to season ground beef or chicken, or the meat of your choice.

Store any left over seasoning in an air tight container.
Nutrition
Serving:
2
Tablespoons
|
Calories:
48
kcal
|
Carbohydrates:
9
g
|
Protein:
2
g
|
Fat:
2
g
|
Saturated Fat:
1
g
|
Polyunsaturated Fat:
1
g
|
Monounsaturated Fat:
1
g
|
Sodium:
1306
mg
|
Potassium:
256
mg
|
Fiber:
4
g
|
Sugar:
1
g
|
Vitamin A:
3529
IU
|
Vitamin C:
1
mg
|
Calcium:
55
mg
|
Iron:
3
mg
The information shown is an estimate provided by an online nutrition calculator. It should not be considered a substitute for a professional nutritionist's advice.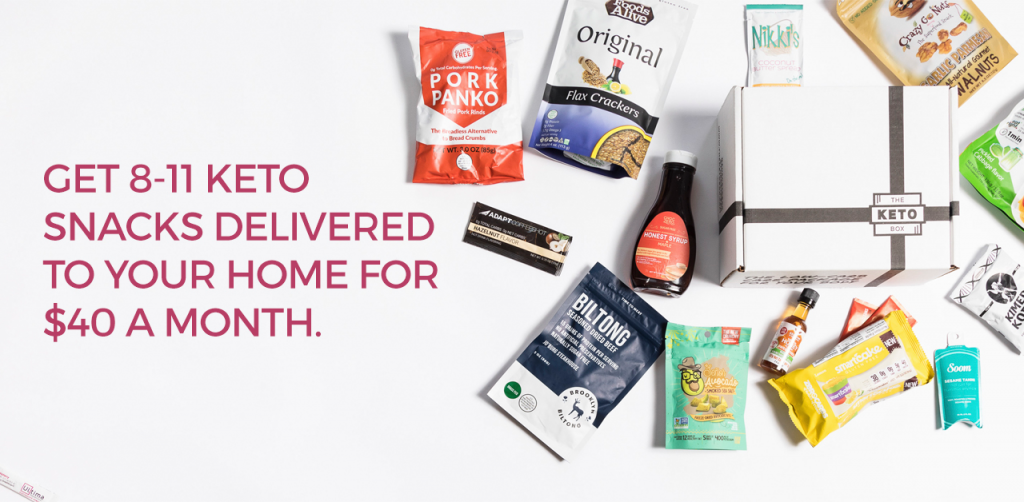 Pin it for later!
Laura is an avid home cook and recipe creator. She shares her favorite low-carb recipes here that are both easy to make and full of flavor, so you don't even miss the carbs.