When you're on a keto diet, you need to avoid sugar, so it seems like a margarita would be out, but not so! You can make a keto-friendly margarita without sugar that fits into your diet.
» Try our Keto Mojito, another great low-carb, no-sugar cocktail. See How Many Carbs are in a Margarita.
While you do need to be aware of the sugar and calories you're consuming with any liquor, there are certain liquors that will still fit into a keto diet. One of those is tequila, which is used to make a margarita.
Is Tequila Keto Friendly?
Clear liquors, like tequila and vodka, contain no carbs and no added sugar. Tequila has 69 calories per ounce and no carbs, so it is fine to drink on a keto diet, in moderation, of course.
A keto margarita is made with 1.5 oz of tequila, so you're looking at about 110 calories from the liquor.
Of course there are other ingredients in a margarita that will add to that total. One of the biggies is Cointreau, which is a slightly sweet orange-flavored liquor. In 1 oz of Cointreau, there are 95 calories and 7.4 grams of carbs.
So Cointreau isn't going to work for this cocktail. While it does add a little bit of orange essence to the cocktail, it's not enough to actually need replacing. However, you can replace the orange flavor if you want to with just a spritz of orange peel. Cut a slice of orange peel and twist it over the glass to mist the cocktail with orange essence.
» Try these Low-Carb Tequila Cocktails.
Learn more about low-carb sweeteners and conversion here
.
What Sweetener to Use
What does need replacing is the sweetener. Otherwise the lime juice would be overpoweringly sour. My secret weapon for this and any other cocktail I make that needs sweetening, to give it a bit of sweetness and reign in the sourness of the lime, is sugar-free simple syrup.
You can make your own simple syrup by combining equal parts sugar substitute, like allulose or erythritol, and water in a sauce pan and heat it until the sugar is fully dissolved. Then allow it to cool. It keeps in the refrigerator for up to a week, so you can use for other things.
You can also purchase it to make it super simple. I use sugar-free simple syrup from Wholesome Yum. It's a zero calorie, zero carb sweetener made with monk fruit and allulose. It's perfect for cocktails. Purchase it using our affiliate link above and get 10% off with coupon code: DLC10.
Ingredients in a Keto Margarita
This cocktail turns out great every time with just a few great ingredients. Here's what you need.
Tequila
Lime juice
Sugar-free simple syrup
Ice
Lime wedge
Rim salt
How Many Grams of Carbs in a Margarita?
This keto margarita slims down by omitting the Cointreau and sweetening the drink with a sugar substitute instead of any sugar. That makes one cocktail with 4 total grams of carbs and 1 gram of fiber. So that's a total of 3 net grams of carbs in one drink.
How to Make a Keto Margarita
There are three easy steps to making this cocktail. You're going to need a cocktail shaker, a margarita glass, rim salt, and ice.
Step One: Salt the Rim
The first step is to salt the rim of the glass. Use a piece of lime to wet the rim of the glass all the way around. Then pour the rim salt onto a plate and roll the rim in the salt until it's coated to your preference.
Add ice to the glass. I like to add a lot of ice so it dilutes the drink a little and lasts longer.
Step Two: Mix the Cocktail
Next, juice the lime. It's important to use fresh lime juice for this cocktail. I use a citrus juicer to easily extract the juice from the lime just before putting it into the shaker.
Fill the cocktail shaker with a handful of ice. Pour the lime juice, tequila, and simple syrup into the shaker. Shake vigorously until the cocktail is sufficiently chilled.
Step Three: Pour
Pour the cocktail over the ice in the glass. If there's room in the glass, you can pour the remaining ice from the shaker in as well. Spritz an orange peel over the top of the glass. Garnish with a lime wedge.
Optional Steps
On it's own, this is a small drink. It's not going to fill a large margarita glass. For that reason, you may want to add sugar-free soda water to the cocktail to make it last longer. If you want to flavor your margarita, you can add a flavored soda water – strawberry soda for a strawberry margarita, for instance.
Adding soda water will definitely water down the drink, so skip this step if you'd rather have a strong classic margarita.
You can also blend the margarita, if you want. Just add all of the ingredients to a blender until smooth.
Additional Flavor Combinations
I classic margarita is hard to beat. If you are in the mood for something different you might try one of these flavor combinations to kick up your margarita.
Jalapeno slices
Fresh herbs like mint, cilantro, basil or rosemary.
Cucumber
Mezcal – exchange the tequila for a smoky mezcal instead
What to Eat with Keto Margaritas
It's fun to have some snacks to enjoy with your margarita. Here are a couple of our favorites. These keto mini pepper nachos are a great way to enjoy the flavors of nachos without the tortilla chip. These buffalo chicken wings and BBQ grilled cauliflower skewers are always a crowd favorite. If you are looking for something a bit lighter you might try these baked eggplant caprese snacks.
Frequently Asked Questions
Can I Make This a Blended Margarita?
Sure! Just add all of the ingredients to a blender until smooth. It really comes down to your personal taste.
Are Keto Margaritas Sugar-Free?
We use a sugar substitute to keep this as sugar-free as possible. Limes do have some natural sugar so this margarita is refined sugar-free.
What is a Skinny Margarita?
Skinny cocktails are low-calorie versions of an original. The main difference is the amount of sugar added. A skinny margarita will either have no sugar at all, or use a sugar-free alternative to give sweetness without the sugar.
More Recipes from Delightfully Low Carb
Like this post? Be sure to save it on your Pinterest board for later! Click to follow our Pinterest boards so you can find all our recipes!
Keto Margarita
When you're on a keto diet, you need to avoid sugar, so it seems like a margarita would be out, but not so! You can make a keto-friendly margarita without sugar that fits into your diet.
Print
Rate
Ingredients
1/2

teaspoon

coarse rim salt

1 1/2

ounces

tequila

1

ounce

fresh lime juice

1/2

teaspoon

sugar-free simple syrup

add more, if desired

Ice

1

lime wedge

for garnish

1"

piece

orange peel

optional
For the simple syrup
2

tablespoon

allulose

like allulose or erythritol

2

tablespoon

water
Instructions
Rub the rim of a margarita glass with a lime wedge. Pour the rim salt onto a plate. Roll the rim of the glass in the salt to coat. Fill the glass with ice.

To make your own simple syrup, combine the sugar substitute and water in a small saucepan over medium heat. Simmer until sugar is dissolved and syrup is reduced slightly. Cool completely.

Add ice to a cocktail shaker. Pour in the tequila, lime juice, and simple syrup. Shake vigorously.

Pour cocktail into the glass. Spritz the orange peel over the cocktail. Garnish with a lime wedge. Top up with sugar-free soda water, if desired.
Notes
This cocktail contains 3 net grams of carbs.
Nutrition
Calories:
105
kcal
|
Carbohydrates:
4
g
|
Protein:
1
g
|
Fat:
1
g
|
Polyunsaturated Fat:
1
g
|
Sodium:
1165
mg
|
Potassium:
34
mg
|
Fiber:
1
g
|
Sugar:
1
g
|
Vitamin A:
14
IU
|
Vitamin C:
9
mg
|
Calcium:
6
mg
|
Iron:
1
mg
The information shown is an estimate provided by an online nutrition calculator. It should not be considered a substitute for a professional nutritionist's advice.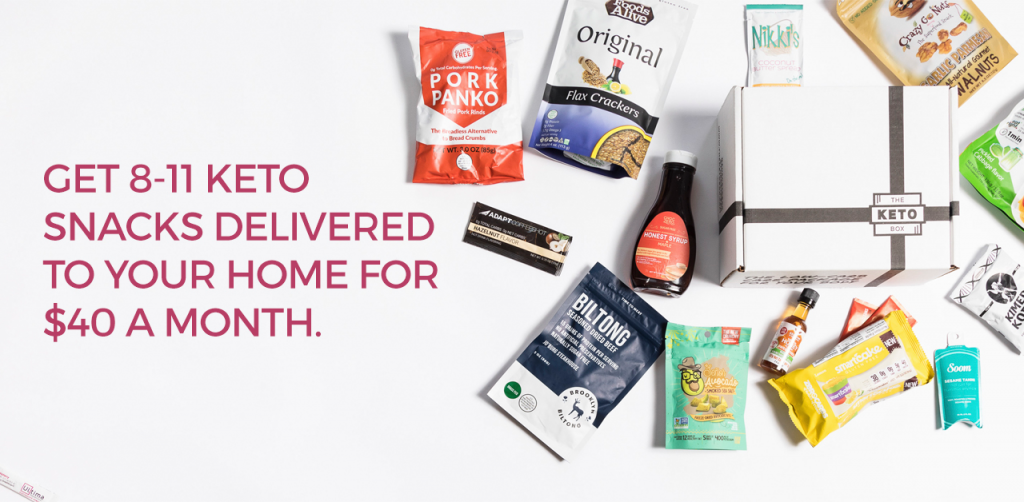 Pin it for later!
Laura is dedicated to a low-carb lifestyle after losing 52 pounds on the keto diet. As many of us do, she struggles with her weight and has found that one of the only diet lifestyles that allows her to maintain a healthy weight is a low-carb diet.  She shares her favorite low-carb recipes here that are both easy to make and full of flavor, so you don't even miss the carbs.