This Keto Pesto Recipe will liven up your meals with the aroma of fresh basil, garlic, Parmesan and olive oil, It's such a fresh and bright sauce or condiment that you can use often.
» You might also like How many Carbs in Tomato Sauce?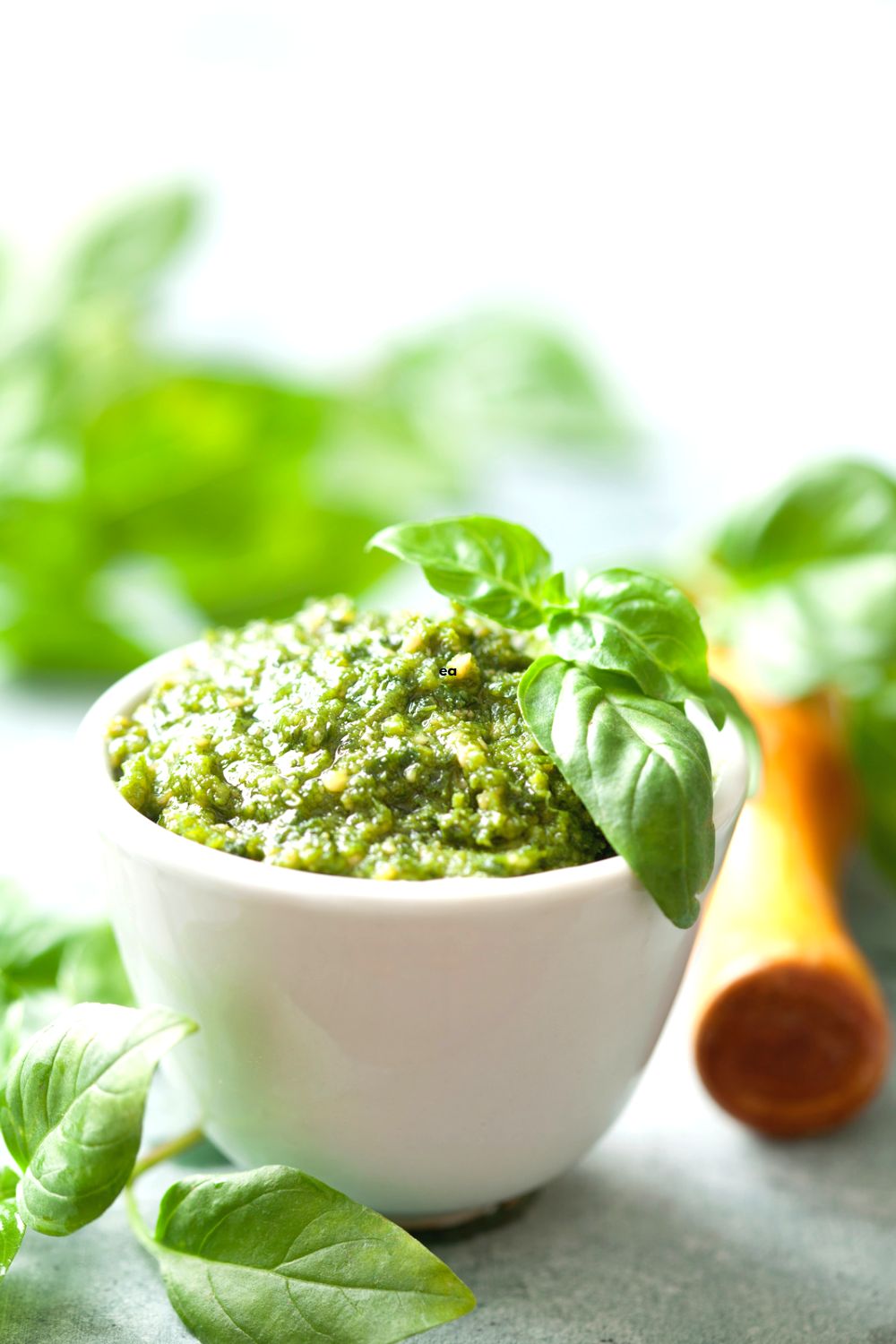 This delicious pesto sauce is packed with healthy fats and is very low in carbs so it's a great addition to a keto or low carb diet. Add it to your salads or spiralized veggies or chicken to brighten up your meal.
I love this easy recipe and make it often because the flavor and aroma are irresistible. If you have a food processor, you'll be loving how easy it is to make.
While pesto pasta is amazing, there are many things you can add pesto to that are super low carb, like zucchini noodles and shaved asparagus. It's so versatile!
Ingredients You Need
Basil – If you have a garden with fresh basil at the ready, you're in luck! If not, it's easy to find a bunch of basil at the grocery. I go for sweet basil or Genovese basil.
High-quality olive oil – The olive oil is a major component, so you want one that's high-quality with a great aroma and taste.
Toasted pine nuts – Pine nuts also make this sauce creamy and nutty. If you can't find pine nuts, you can also make this with pistachio or pecans.
Parmesan cheese – A high-quality Parmesan also goes a long way in this recipe. You will definitely notice the difference.
Garlic – A clove of fresh garlic will add brightness and acidity, also a little punch of heat.
Salt – Use the salt in the end to brighten the sauce as desired for your own taste.
How to Make This Keto Pesto Recipe
Pesto is so easy to make that it can be whipped up on the spot, with no need to make it ahead or plan it all out. All you need is a few ingredients and a stick blender or food processor.
Mix all of these ingredients together in either a stick blender chopper attachment (like you see in the picture below) or a food processor.
I love this Cuisinart Mini Prep Food Processor. It's perfect for the job. A regular-sized food processor will work well for large batches, but can be too large for a smaller batch of pesto. I also really like the Cuisinart Smart Stick hand blender (pictured). The chopper attachment is perfect for making pesto.
You want to blend it up until it's fairly smooth, but there should still be some small chunks of cheese and basil. It shouldn't be completely smooth. The little bits are where all the flavor comes from.
The heavenly smell of fresh chopped basil will flood your kitchen. Be prepared for the mouth watering to start.
Taste the pesto once it's blended and make any adjustments to the seasoning. Since you haven't added any salt yet, you'll likely need to add a sprinkle or two. Start with just a pinch and add more until you've reached your desired saltiness.
Other Variations of Pesto
If you're not a big basil fan, I will eventually forgive you. I guess it's possible that not everyone loves this herb. If that's the case, you can use other herbs to make pesto. You could try one of these alternatives:
Arugula and walnut pesto for a spicy alternative
Spinach and pine nut for a milder version
Basil and pumpkin seeds for a nut free version
You should also feel free to leave out an ingredient if you don't want it. For instance, you can leave out the garlic, or substitute the olive oil with avocado oil.
How to Store Basil Pesto
It's easy to store basil pesto in the refrigerator for up to a week. To preserve the bright green color, you can place a piece of plastic wrap over the top of the pesto and push it down so no air is between. It's okay if it turns a darker color, though. It's just a bit of oxidation that has no affect on the taste.
If you want to freeze the pesto, my favorite way to do it is to pour the pesto into an ice cube tray and freeze it into cubes. You can then just defrost however many cubes you need, when you need them. They can last for months in the freezer if stored in an air tight container.
How Many Carbs in Pesto?
The best thing about this pesto is that it's truly keto. There are 0 net grams of carbs per serving in this pesto. Plus it is packed with healthy fats that are great for this diet. That means you can use it on any of the foods you love to add incredible flavor.
Like this post? Be sure to save it on your Pinterest board for later! Click to follow our Pinterest boards so you can find all our recipes!
Keto Pesto Recipe
This Keto Pesto Recipe will liven up your meals with the aroma of fresh basil, garlic, Parmesan and olive oil, It's such a fresh and bright sauce or condiment that you can use often.
Print
Rate
Ingredients
1

ounce

fresh basil leaves

1

ounce

Parmesan or Pecorino Romano cheese

2

tablespoons

pine nuts

toasted for extra flavor

3

tablespoons

extra virgin olive oil

1

small

garlic clove

salt to taste
Instructions
Add all ingredients to a food processor or blender and puree for 30 seconds.

Stop to stir and push leaves down. Blend for an additional 15 seconds.
Nutrition
Calories:
157
kcal
|
Carbohydrates:
1
g
|
Protein:
3
g
|
Fat:
16
g
|
Saturated Fat:
3
g
|
Polyunsaturated Fat:
3
g
|
Monounsaturated Fat:
9
g
|
Cholesterol:
5
mg
|
Sodium:
114
mg
|
Potassium:
60
mg
|
Fiber:
0.3
g
|
Sugar:
0.3
g
|
Vitamin A:
431
IU
|
Vitamin C:
2
mg
|
Calcium:
99
mg
|
Iron:
1
mg
The information shown is an estimate provided by an online nutrition calculator. It should not be considered a substitute for a professional nutritionist's advice.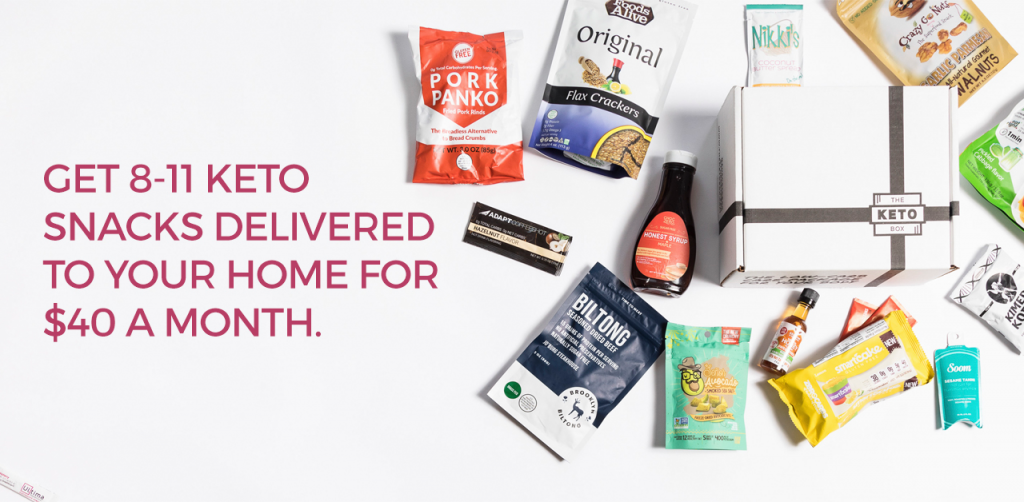 Pin it for later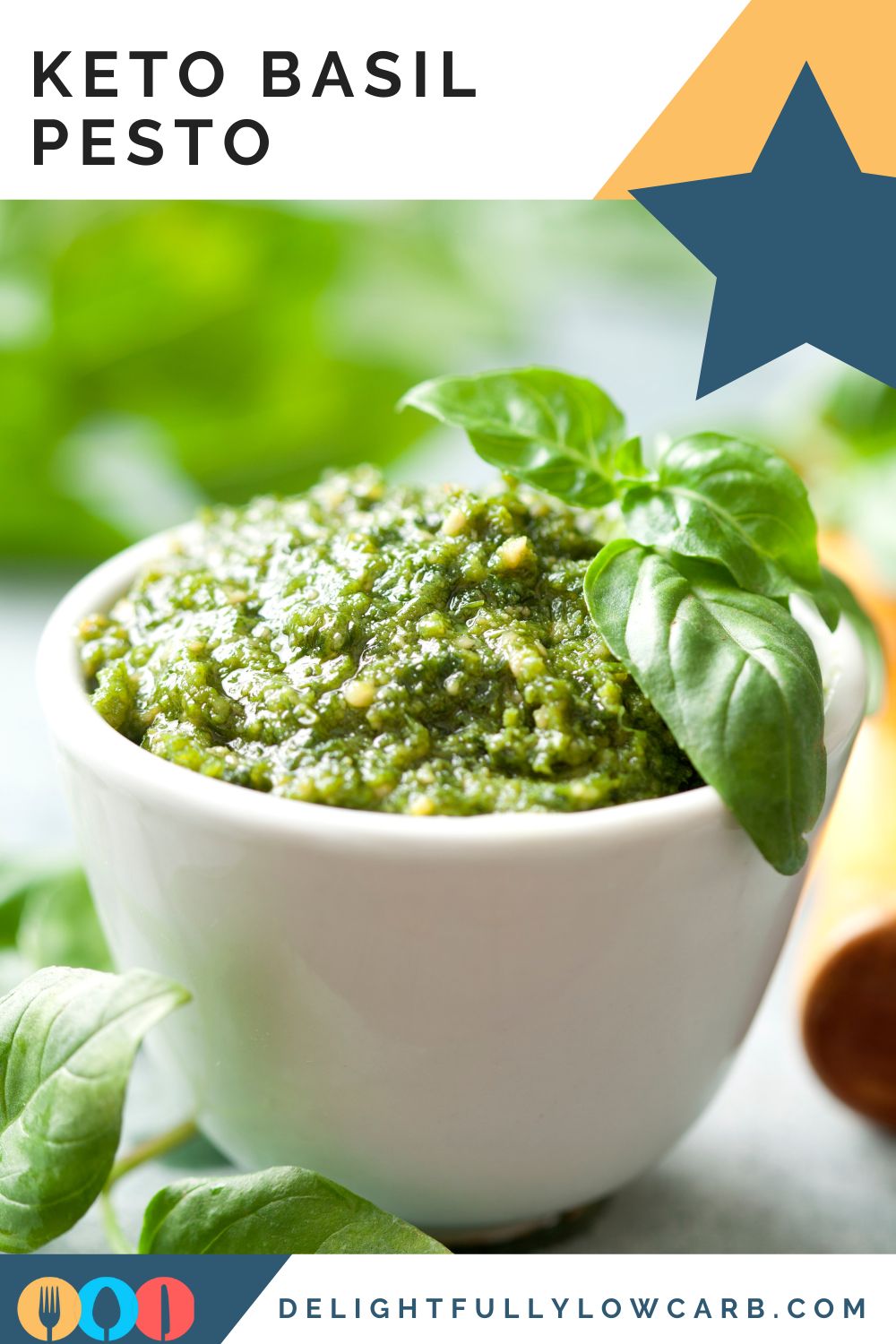 Laura is an avid home cook and recipe creator. She shares her favorite low-carb recipes here that are both easy to make and full of flavor, so you don't even miss the carbs.