This low carb pizza crust is made primarily of mozzarella cheese and almond flour, and it produces a very convincing pizza dough.
» We use Fathead dough for lots of things, like these keto bagels and keto gnocchi. Give it a try!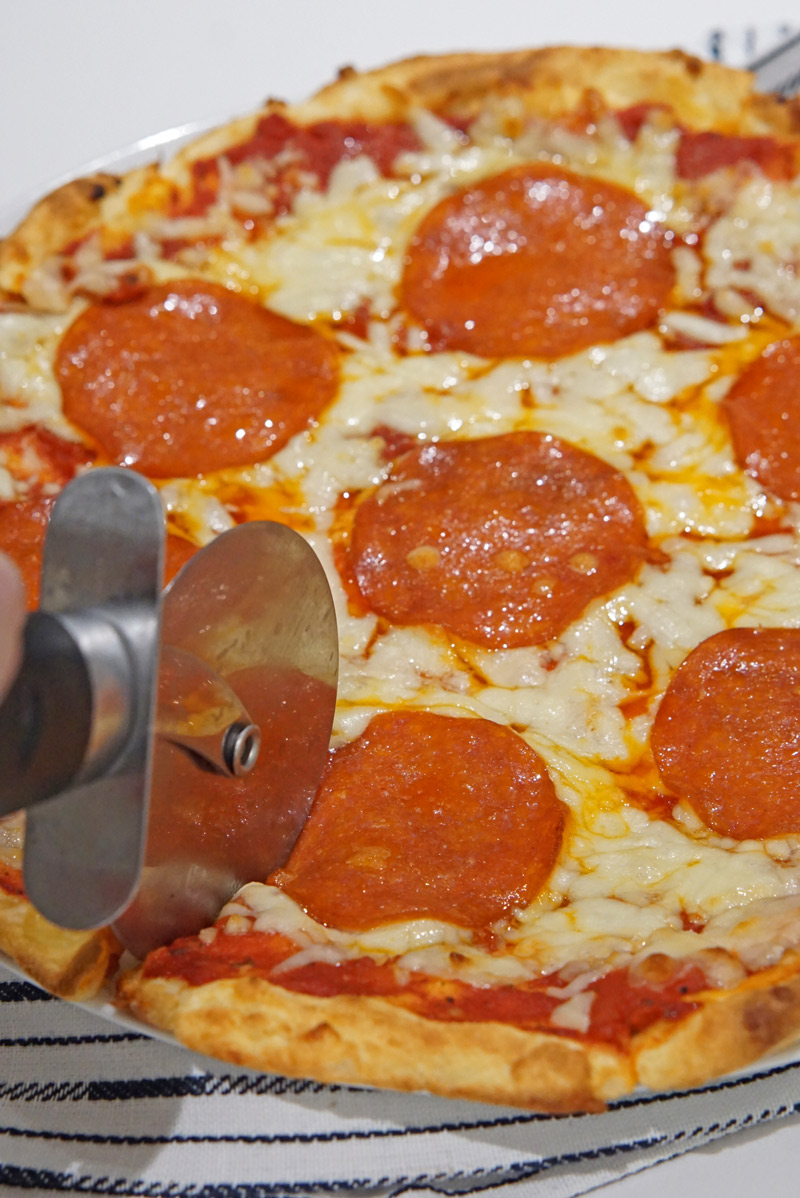 One of the best things to happen to low-carb and keto eating is Fathead Pizza Dough. Made with just 4 ingredients, this crispy, yet chewy pizza dough alternative is ready in just 20 minutes.
The original recipe comes from the Fathead movie, a 2009 documentary that aimed to debunk the myth about the connection of a high fat diet, increased cholesterol, and heart disease.
That myth has since been successfully refuted, and you shouldn't be worried about eating this pizza dough. It comes out so close to regular flour pizza dough that you'll be shocked.
The dough has a noticeably different texture from regular pizza dough, but if you didn't know what you were eating, you likely wouldn't even question if it was low-carb. The chewy, crispy, bread-like texture is pretty darn close to the real thing.
Whatever allow us to happily continue to eat pizza on a low-carb diet is good with me.
Ingredients in Fathead Dough
These ingredients are pretty typical of low-carb cooking making them easily accessible when the pizza craving comes on.
Shredded mozzarella cheese – don't use the fresh mozzarella balls, as they are too wet for this recipe. You want to use low-moisture full fat or part skim mozzarella – the kind that is already shredded.
Cream cheese – Definitely use full fat cream cheese – Philadelphia brand works best
Egg
Almond flour – You're looking for blanched almond flour – blanched means that the skins have been removed from the almond, so it is finer in texture.
Baking powder
Fathead Pizza Dough [2 Ways]
Since making this dough a number of times, I've come to some conclusions. There are two different versions of this dough that you can make.
One version requires you to melt the mozzarella and form a dough that can then be rolled out with a rolling pin. The other version does not require you to melt the cheese first, but it can't be rolled out – it has to be spread.
I don't have a major preference for one over the other. They both have their pros. So I'm going to give you both methods here and you can decide which one you want to use. Or try them both, and then decide.
Melted Version
The more popular way to make this low-carb dough is to melt the cheese and form an actual dough.
Here are the steps to follow for this version:
Melt the mozzarella cheese and cream cheese together in a bowl. You can do this easily in the microwave. Stir it together before starting. Cream cheese has a way of exploding in the microwave when it's on its own. Microwave for a total of 90 seconds, in 30 second intervals, stirring in between.
Add the flour, egg and baking powder. Stir it all together. Then knead it either by hand or in a food processor or stand mixer with the dough paddle. It takes about 3 minutes of kneading by hand to incorporate all the ingredients.
Roll out the dough and put it on a baking sheet with a parchment paper lining. Do not use tin foil. It will stick.
Bake. Then add toppings and bake until the toppings are hot and bubbly.
Non-Melted Version
When I started out making this dough, I only ever used this method, because it's faster and easier. The end result is only slightly different. I'd say it's more chewy and slightly more airy than the other version, which is more dense and "bready".
Here are the steps to follow for this version:
Stir the cheeses, egg, almond flour and baking powder together in bowl until well combined. You can also use a food processor to do this.
Press the cheese mixture in an even layer on a baking pan lined with parchment paper.
Bake on 350°F for 20 minutes or until it's lightly golden brown.
Remove from the oven and top with sauce, cheese, and toppings, then bake until the toppings are hot and bubbly.
Coconut vs Almond Flour
There are also two versions you can make with different types of flour. The two main flours you can use are coconut flour and almond flour.
I prefer using almond flour because the taste is more mild. However, almond flour is a lot more expensive and you have to use quite a bit more of it in the recipe.
Coconut flour has a stronger taste of coconut, which doesn't pair quite so well with pizza ingredients. It's a subtle flavor, but it's there nonetheless.
However, coconut flour is much cheaper and you use a lot less. Plus, it's a great alternative if you have a nut allergy.
You can choose which one you like best.
Here are the ratios for each type of flour:
3/4 cup almond flour, 1 1/2 cup mozzarella, 2 tbsp cream cheese, 1 egg
1/3 cup coconut flour, 1 1/2 cup mozzarella, 2 tbsp cream cheese, 2 eggs
What Size Pizza Crust Does This Make?
You can see from the picture above that I'm able to make a 10″ pizza crust with the dough from this recipe. I form it by hand into a round crust and it's about 1/4″ thick. For me, that's the perfect size. A quarter of the pizza is 2 slices and that's a good amount for a serving.
You can make the pizza bigger, up to 12″ without compromising the integrity of the crust – it will be pretty thin at this size. Or you can make it smaller and have a thicker crust.
How Many Carbs Are in Fathead Pizza Dough
There is a slight difference in calories and carbs depending on which recipe you use. The recipe we've added to the bottom of this post is using almond flour.
The total recipe (1 pizza crust) has 1150 calories, 24 grams total carbs, 9 grams of fiber, and 93 grams of fat. That's 15 grams of net carbs in the entire recipe.
There are 4 servings in the recipe. So each serving is 285 calories, 6 grams total carbs, 2 grams of fiber, and 23 grams of fat. That's just 4 net carbs per serving.
Questions About Fathead Dough
What Does Fathead Dough Taste Like?
If you didn't know what it was made of you would think it was a regular pizza crust, especially with all of the toppings. There really is no nutty or cheesy flavor. It has a chewy, crispy, bread-like texture that acts like regular pizza dough.
Can I Freeze Fathead Dough?
Yes. Make up the dough and cook the crust then wrap it up tight and store in the freezer for up to 2 months. It can be easily re-heated in the microwave or oven for a quick and tasty lunch.
Why Does My Dough Seem Hard or Dried Out?
This is a sign that your cheese is cooling down. Just put in back in the microwave for 20 seconds and then knead it to bring the ingredients back together.
Other Pizza-Related Posts You Might Like
More Recipes from Delightfully Low Carb
Related Posts:
Like this post? Be sure to save it on your Pinterest board for later! Click to follow our Pinterest boards so you can find all our recipes!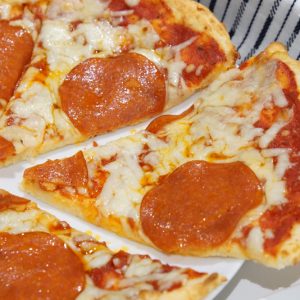 Keto Pizza Dough Recipe
Also known as Fathead Dough, this pizza crust is the perfect vehicle for your favorite pizza toppings.
Print
Rate
Ingredients
1 1/2

cup

shredded mozzarella cheese

(160g)

2

tablespoons

cream cheese

(30ml)

1

egg, beaten

3/4

cup

almond flour

(85ml)

1/2

teaspoon

baking powder

(2.5ml)
Instructions
Preheat the oven to 400 degrees F (200 degrees C).

Combine the mozzarella cheese and cream cheese together in a bowl. Stir to incorporate the two ingredients together. Microwave for a total of 90 seconds, in 30 second intervals, stirring in between.

Beat the egg, then add it to the bowl, along with the almond flour and baking powder. Stir it all together. Knead the dough either by hand or in a food processor or stand mixer with the dough paddle, until the dough is uniform and all the ingredients have been well blended together.

Roll out the dough. It can be as thick or thin as you like. Put it on a baking sheet with a parchment paper lining, or on a pizza stone. Poke the dough 5-6 times with a fork or knife, so bubbles don't form in the dough.

Bake for 8 minutes, or until the dough becomes slightly golden on top. Remove it from the oven. Add your preferred toppings and bake until the toppings are hot and bubbly.
Notes
If you don't want to use the microwave, you can heat the cheese with a double broiler pan on the stove top. Add the cheese to a glass mixing bowl and set it on top of a sauce pan with simmer water. Stir until combined.
The dough will be quite sticky and may stick to your hands and the rolling pin. You can add a bit of olive oil to keep it from sticking.
The original recipe does not call for baking powder. You can leave it out with no repercussions.

If you're using a baking sheet, do not line it with tin foil. It will stick.
Nutrition
Calories:
285
kcal
|
Carbohydrates:
6
g
|
Protein:
16
g
|
Fat:
23
g
|
Saturated Fat:
8
g
|
Cholesterol:
82
mg
|
Sodium:
363
mg
|
Potassium:
57
mg
|
Fiber:
2
g
|
Sugar:
1
g
|
Vitamin A:
441
IU
|
Calcium:
303
mg
|
Iron:
1
mg
The information shown is an estimate provided by an online nutrition calculator. It should not be considered a substitute for a professional nutritionist's advice.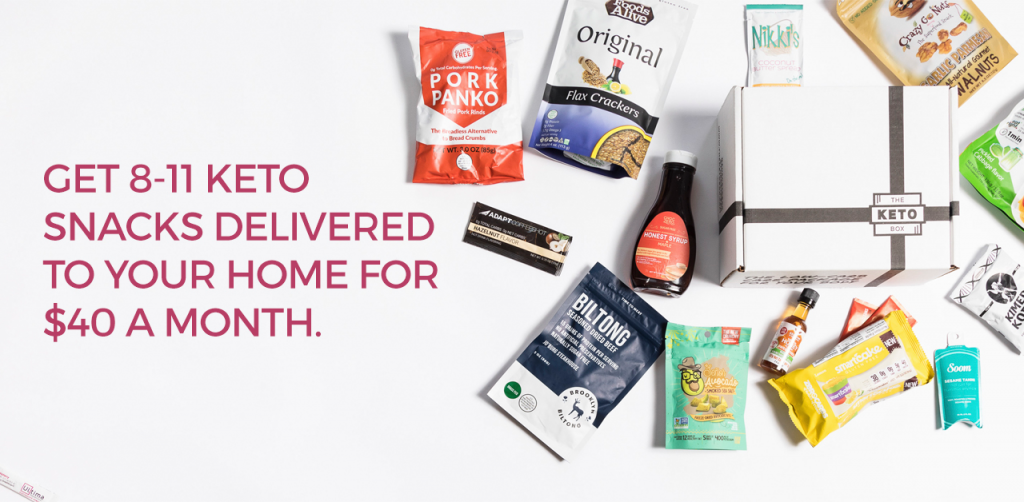 Like it? Pit it for later!
Laura is an avid home cook and recipe creator. She shares her favorite low-carb recipes here that are both easy to make and full of flavor, so you don't even miss the carbs.